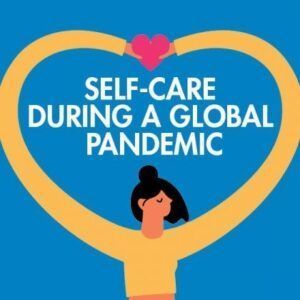 Remember these three tips to stay healthy during COVID
As we all know due to the COVID-19 pandemic, many agencies and workplaces, including Daily Work, have transitioned away from in-person contact to remote work practices for the safety of staff and clients. This lack of personal contact and other factors of the pandemic create additional stresses and anxieties for people. Here are a few tips to stay safe and take care of our physical and mental health.
Eat Healthy
When you eat healthy, you will sleep better and be better able to concentrate on tasks and other things. Also, you will have less stress and have more enjoyable lives. Eating healthy and getting enough to drink helps the body stay healthy and fight disease, including COVID-19.
Exercise
Due to COVID-19, many of us have had to limit our normal exercise routine such as going to a gym, but remember, we can also can exercise at home. Regular exercise is important because it helps our body combat negative heath conditions such as high blood pressure and anxiety. Exercise can also help us improve our mood, boost energy, and sleep better.
Stay Connected with Loved Ones
As we spend more time at home, quarantining ourselves from friends and family to stop the spread of the virus, studies are finding the lack of physical touch and contact can be detrimental to our mental health. Even though we are physically distant from each other, you should strive to still stay connected via phone or other computer means.  
Self-care is essential and beneficial to job seekers at Daily Work. Part of Daily Work's mission is to provide the best resources for job seekers, which includes how to stay healthy and safe. Also, Daily Work has great resources for dealing with COVID-19 and other support such as mental health assistance. If you'd like help, feel free to reach out to Daily Work for our great connections, resources, and overall support.