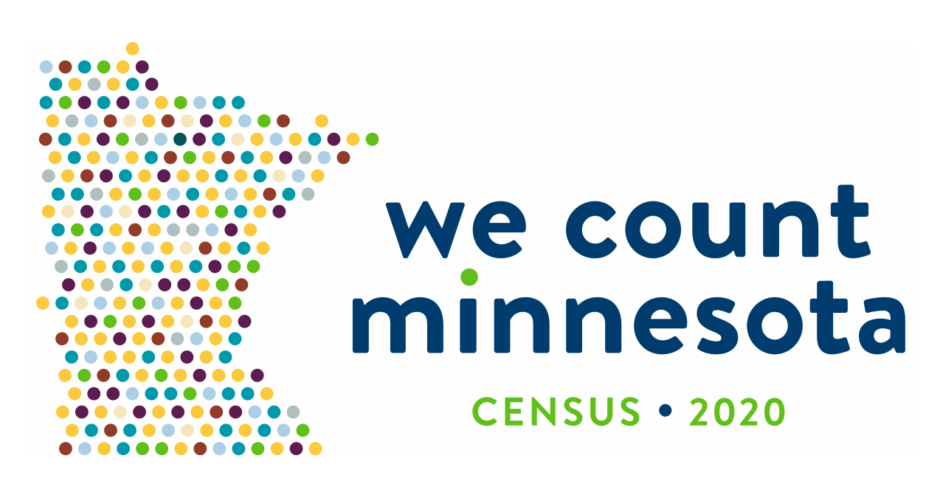 2020 census collection will end September 30
What is the census?
Just once every 10 years, the federal government counts each person living in the United States. In addition to determining how many representatives a state can send to Congress, population data informs how billions of dollars in federal funding are distributed to communities across the country ― money that supports programs impacting education, housing, employment, health care, public policy and more.
About 25% of MN households have NOT yet responded to the 2020 survey – and the Census Bureau has only until September 30 to try to connect with them!
Why fill out the census?
Your census answers are confidential and secure. You do not have to provide your Social Security number, income, or citizenship status.
The data collected for the census is aggregated into statistics – the critical numbers that officials, organizations, and even businesses use to make decisions to benefit our community – such as where to:
• Allocate billions of dollars in Federal funding for state & local projects
• Concentrate non-profit, social service, education, housing & health efforts
• Establish new businesses – both large & small
• Send first responders & disaster relief
• Draw congressional districts for the U.S. House of Representatives
"We only have one shot every 10 years to get the census right. If we don't, under-counted groups won't get the appropriate level of funding for programs needed in their neighborhoods, and local leaders and officials won't have the reliable information they need to make decisions." -American Library Association
Who's knocking on my door?
To ensure everyone gets counted, census workers are going door-to-door to help people fill out the census. If someone knocks on you door, remember:
Census takers live in the community! They are your neighbors. They are doing the hard work of making sure EVERY person gets counted.
They are going to homes 7 days a week (weekdays & weekends) during August & September, even in the evening (must be done by 9:00 PM).
They are wearing masks. They will stay outside to talk with you to allow for at least 6 feet of physical distance. If you prefer, they can get your phone number and talk to you by phone while you stay inside.
The survey takes just 10 minutes.
You will not be asked about Social Security #s, income, citizenship.
If census takers can't talk to household residents, they are sometimes required to reach out to neighbors or other proxies – so bear with their questions.
I want to be counted! How can I complete my census?
If you or your household have not yet completed a 2020 Census, you might save yourself (or your neighbor!) from getting a visit from a census worker if you:
Complete it online (English & 12 languages): 

my2020census.gov

Find out how to do it by phone (English & 12 languages): 

2020census.gov/en/ways-to-respond/responding-by-phone

Also find video & print guides for 59 non-English languages: 

2020census.gov/en/languages

Call Daily Work. We have a limited number of staff who may be able to help you over the phone to fill out your census online. If you have the materials mailed to you or left at your door, be sure to have that information ready when you call.
Support our local community by completing the census! Your participation will ensure that our communities will get the most benefit from critically needed Federal dollars for education, housing, employment, and more.