Steps to Success Continued Virtually With a Night of Storytelling & Entertainment!
---
We Gathered for Our Annual Fundraiser on May 18, 2021
Nearly 200 people joined master entertainer T. Mychael Rambo as he guided us through the journeys of several Daily Work stakeholders. This unique remote presentation, including a special song performed by T. Mychael, showcased the strength, courage, resiliency, and wisdom 2020 required of us all.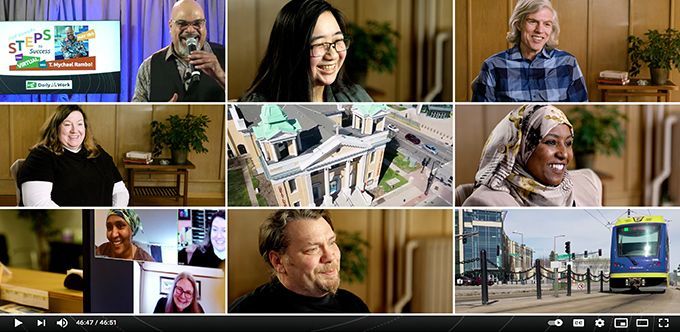 Just like our in-person events, the program was packed with with what you love most – compelling stories, interesting speakers, meaningful connections!
Did you miss it? A full recording of the event can be viewed on the Daily Work YouTube channel. 
Even though the 2021 Steps to Success fundraiser is over, your donation makes a difference at any time. Easily donate online at our secure page.
---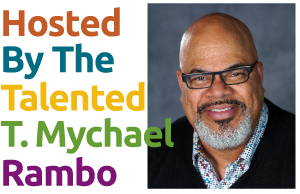 T. Mychael Rambo is a regional Emmy-Award winning actor, vocalist, educator and community organizer. He has performed at venues including: Penumbra, Guthrie, Ordway, Illusion, Mixed Blood, New Dawn, Park Square, 10,000 Things, Latte Da, Children's, Minnesota Opera, plus NYC's Carnegie Hall and performances in Africa, Europe and South America. An affiliate professor in the Theatre Arts & Dance department at the University of Minnesota, T. Mychael laces spirited storytelling, insightful observations, humor and song for thought-provoking, transformative presentations.
---
I am inspired by Daily Work's efforts to provide a safe space to land for folks seeking an uplift. They are a place that offers job search assistance, life coaching, and other resources that any one of us might need, deserve, and appreciate during the daunting task of finding good work.
~ T. Mychael Rambo
---
Thank You to Our 2021 Steps to Success Sponsors
Buying or selling a home in Saint Paul, MN? Find the perfect real estate agent. HomeLight compares objective performance data from all 114 of the city's agents, so you can choose the best.

The LMP team at Christ the King in New Brighton is proud to work in partnership with Daily Work. No matter where you find yourself on the journey of faith, you are warmly welcome there.