How do you make your voice heard?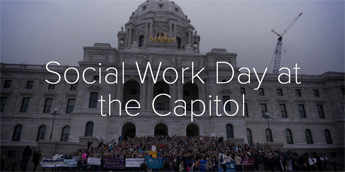 Social Work Day at the Capitol took place Monday, April 8, and all four Daily Work interns participated. By having Social Work Day at the Capitol, social workers are able to represent their career and advocate for the services that will benefit the people that they work with. A large number of social work students attend the event and meet with legislators to discuss topics like mental health services in schools and community programs for older adults.
When I was in a group meeting with a representative, many of the students in the room advocated for affordable housing. It was great to hear numerous students talk about the importance of affordable housing and how it impacts people in our community.
At Daily Work, I see first-hand the struggle to afford housing, where the majority of our job seekers are spending more than 50 percent of their incomes on housing, According to the Metropolitan Council, housing is affordable if a family does not pay more than 30-40 percent of their income for housing. "This lack of affordable housing for people of all ages and incomes causes families stress, dampens productivity, and stifles job growth," says the Metropolitan Council's website.
Meeting with representatives and advocating for policies that improve the quality of life for all Minnesotans is not limited to classroom learning and then forgotten; meeting with representatives and being an advocate are activities in which everyone can participate.
It is our right to able to discuss social justice issues. It is our responsibility to be advocates for others and to work for change that we believe in. There are many ways to practice advocacy and to let your voice be heard about social justice issues that matter to you. Have you considered calling or meeting with one of your representatives? When was the last time you signed a petition or marched to support a cause you care about? How do you plan to make the world a better place, AND what are the steps you will take in order to make that happen?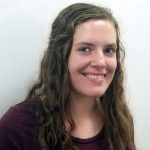 By Leah Sonsalla, Case Management Intern
How do you make your voice heard?