So… What really is Halloween?
For some Americans Halloween is a chance to dress up as their favorite super hero or possibly a scary monster and for kids, get lots of yummy candy. There are movies, décor, and apparel all dedicated to this time of the year. But where did this tradition of dressing up as someone else and buying expensive costumes originate? These things may make it seem like an American tradition to go door-to-door asking strangers for treats and candy, but where did it all start? Definitely.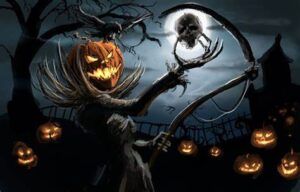 According to History.com (https://www.history.com/topics/holidays/samhain) Halloween is a tradition hailing from Celtic culture—specifically a Pagan celebration, Samhain. Samhain is a Gaelic word pronounced "sow-win" and was used as a way to celebrate the fall harvest before the "dark half of the year begins" or as we know it, winter. Samhain was a time when the spiritual and physical worlds were the closest and allowed interaction between them. The entire community would collect their fall harvest while letting their own home's fireplaces to slowly burn out. Fire wheels were also a crucial part of the event and they were as they sound—a wheel of fire which served as a physical representation of the sun and were a point of worship during the festival. After the celebration was over everyone took a piece of the fore from the fire wheel to relight the fireplaces in their homes.
Over the years once Christianity adapted and mainstreamed the tradition of Samhain and it evolved into All Hallows Eve. Irish immigrants brought this tradition to the United States when immigration began in the 19 century. The Scottish and Irish also adopted the tradition of trick-or treating, or mumming as they called it. People got dressed up into costumes and went to homes asking for cakes in exchange for their songs to the dead. Also, Christianity influenced the creation of All Saints Day originated on November 2 which was dedicated to celebrate and praise each of the Saints. It's a day where the connection between Earth and Heaven is at a high point and it provides a feeling of connection and community for Christians.
Halloween is just one example of how America has always been a "melting pot" of other cultures and traditions. Historically, other heritages and cultures have informed new insights, ideas and enhancements to American life. At Daily Work, we learn about celebrate the wonderful traditions that immigrants from Ethiopia, Eritrea, Somalia, and many other African nations immigrants share with us.
I wonder how the values, ideas, and traditions from these cultures will impact and shape American life and closer to home, life in our local communities. As a social work intern at Daily Work, I am learning about places and customs and people who have beautiful traditions, amazing resilience, and a drive to succeed in the United States. Embracing the wonderful diversity in our communities today provides us with an opportunity to visit the world without ever leaving Minnesota. At Daily Work, we learn from each other and we're stronger together.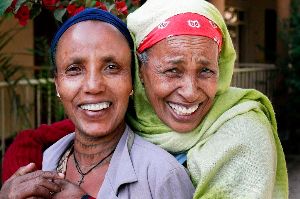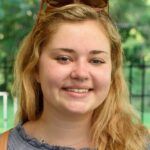 By Jordyn Brown, Case Management Intern