The Bus Trip that Changed my Perspective
I rode the city bus once as an adult and I never used it again ever. That experience brings back anxiety-filled memories of when I was a kid riding the school bus and I missed my bus stop when I fell asleep on the bus. All of these emotions of sadness and fear flooded me again when I rode the city bus. The voices in my head overflowed as I wondered "Gosh, am I really lost? How am I going to go home? Where am I? Is this a safe neighborhood to get out and ask directions?"
About the same time, there was media news coverage about the violence and crimes that sometimes occur on mass transit. This just added more anxiety and paranoid-like feelings to the experience. I worried about my job seekers at Daily Work when I discovered that most of them take the bus to come see us as at Daily Work, and of course, to the store, to work and everything else.
I often take for granted all the things I am privileged with. Sometimes, I think it is unfair that I don't have as good looking of a car as my friend or I that I have so much to do to balance being a student and all my other obligations. I often focus on the negatives; the things I do not have or the qualities, skills and knowledge I do not possess.
But I have so much to be grateful for… As a student and social work intern entering my second year of a master's program at the University of Minnesota, I still live with my parents and my siblings. They help me financially when I need it and there's always something to eat, whether it's leftovers or snacks in the fridge. I have a car; so I don't have to take the bus to get to school or anywhere else.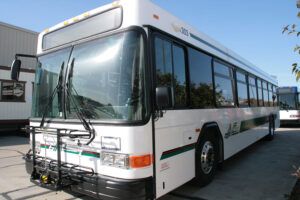 In my short experience here at Daily Work, it has humbled me and opened my eyes to a new way to appreciate my world. I can only imagine and try to empathize with what our job seekers go through every day. Some are homeless staying at shelters such as the Union Gospel Mission. There are a couple of places where they can go get a free lunch and dinner each day, but the time restrictions and options are quite limited. These added obstacles make me even more impressed when my job seekers show up on time for each appointment.
Many of the job seekers we serve are immigrants from other countries. The different systems and policies makes it hard for them to navigate. On top of that, many are still learning English and that is one of the biggest challenges to finding employment here in the United States. Being at Daily Work has opened my eyes to all that I have to be thankful for such as being privileged enough to get a master's degree, the food on my table, the fact that I am not dependent on the bus.
The job seekers at Daily Work come here because they want the same things that many of us take for granted. I invite you to schedule a time to visit Daily Work, perhaps even observe an appointment. I guarantee it will be a humbling and worthwhile experience.
You can also meet some of our job seekers, interns, and other supporters like you at the Daily Work Picnic in the Park, Tuesday, September 10 from 5:00 – 7:30 p.m. To learn more, visit
https://dwpicnic.eventbrite.com
By Va Thao, Case Management Inter

n