Your Thrivent Choice Dollars Expire March 31, 2019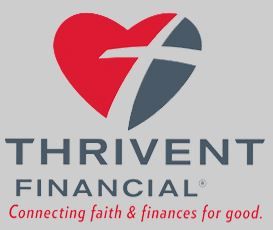 http://daily-work.org/wordpress/wp-content/uploads/2016/03/Trivent-gray-logo.jpg
To our Thrivent Financial Members, don't forget to allocate your Thrivent Choice Dollars! You have until March 31, 2019 to direct your dollars...or they will expire forever!
Eligible Thrivent Financial members can direct how Thrivent distributes a portion of its charitable funds each year.

The Thrivent Choice dollars you receive are based on your insurance premiums, contract values and Thrivent volunteer leadership. You receive dollars for those activities that can be directed to charities like Daily Work! 
Every year Daily Work benefits from more than $5,000 in contributions from Thrivent members! To allocate your dollars now, visit
Thrivent.com/thriventchoice
or call 1-800-847-4836 today!
Thank you all for your support...through Thrivent and in so many other ways!
Julie, Daily Work executive director