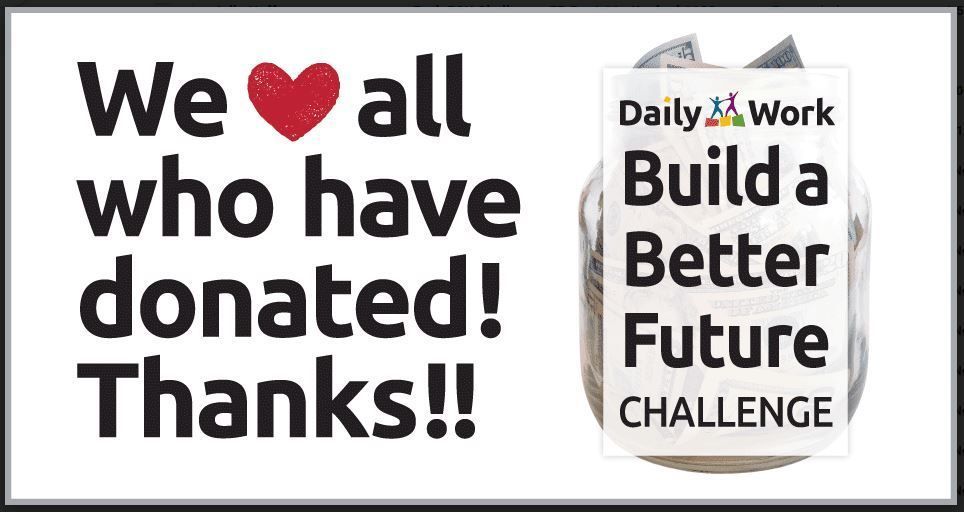 All of us at Daily Work hope you had a wonderful Thanksgiving holiday, filled with good food and even better memories. At Daily Work, we gave thanks for YOU, our wonderful donors, Facebook friends, volunteers, interns, job seekers, ambassadors, and readers of our emails. Each of you make Daily Work possible for determined job seekers in our community. Thank you!
Last week, one of our job seekers returned from a trip to Africa. We saw pictures from the wedding and talked excitedly about their hopes to live together in America. Thanks to your support and Daily Work's coaching, the job seeker did not lose their job while away in Africa because they knew how to properly request the time off (i.e avoid missing Black Friday) for this important life event. 
You can help more people navigate the complexities of work-life balance by joining us at a holiday concert benefiting of Daily Work. The concert will be Thursday, Dec. 12 at 7:00 p.m. at Our Redeemer Lutheran Church, 1390 Larpenteur Avenue East in St. Paul.
The Canon Choir of Brass has been performing music in the Twin Cities and surrounding areas for over 43 years. Comprised of professional and experienced trumpet, horn, trombone, euphonium, and tuba players who demonstrate work-life balance by playing their music and maintaining a variety of careers including teachers, public defenders, and IT professionals.
During this busy time of year, treat yourself to a free brass concert with all your favorite holiday tunes. Snacks will be served following the concert. A free will offering will benefit Daily Work. 
Mark your calendar, learn more, and RSVP (we need to know how many treats to bring) by clicking here. 
Thanks again for your support. We hope to see you at the concert
With thanks,
Julie Hoff