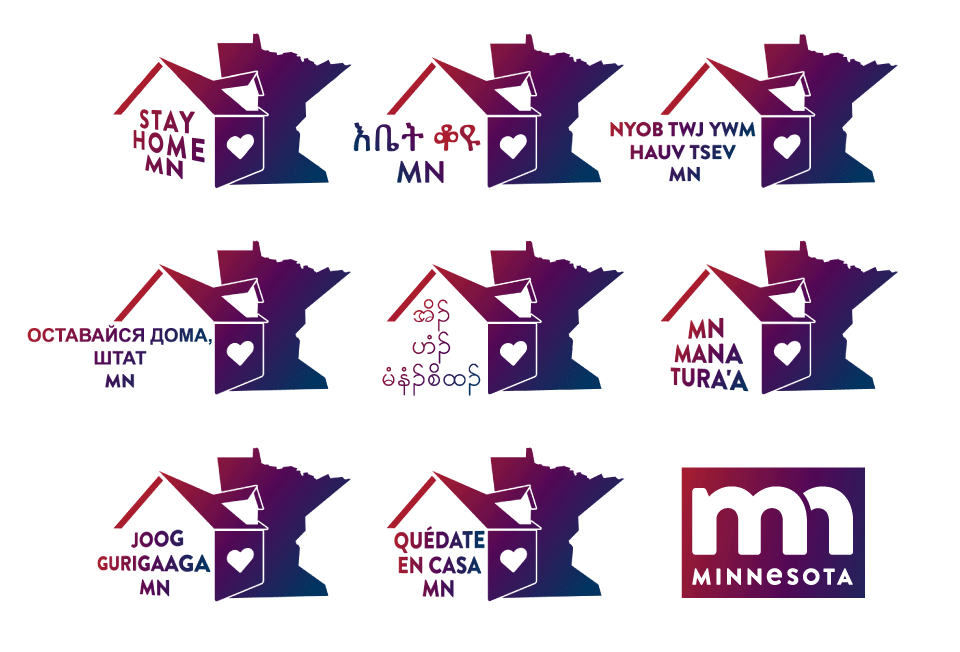 Hi Daily Work Friends!
Marina here, one of Daily Work's intern case managers. Since we are all still staying at home, I wanted to check in to see how you're doing in this bizarre and worrisome time we're facing due to the Covid-19 pandemic.
Stay Home MN in multiple languages
With so much change and turmoil at this time, many of you may be feeling uncertainty about the future and the success of your job search efforts. We are very aware of this concern and want you to know we can support you through this time of change.
First and foremost, Daily Work is still taking appointments! Appointments are now in the form of phone calls or video conferencing. We are still able to assist you in searching for jobs online and completing applications together over the phone. We can also your questions about unemployment insurance, the Stay at Home Order and other concerns.
This over-the-phone method is also a great way to practice interview skills! Oftentimes, a phone interview is the first step in the interview process and having this time during our phone appointment to practice together can be really useful. Also, due to the current state of things, many previously, 'in-person' interviews, are being done over the phone or video. We can help you prepare for that.
Another great way we can assist in the job search process is by creating resumes to reflect your work experience. Have you completed a training program or gained new experience in a recent position? We can help reformat or update your current resume to reflect your news skills or experiences.
We can also use appointment times to brainstorm ideas about what jobs or education you might be interested in exploring, especially if you're not able to work right now.
Last, but not least, we are also here to just chat and check-in during this time of isolation. As always, we're here and committed to navigating your job search journey with you. Take care!