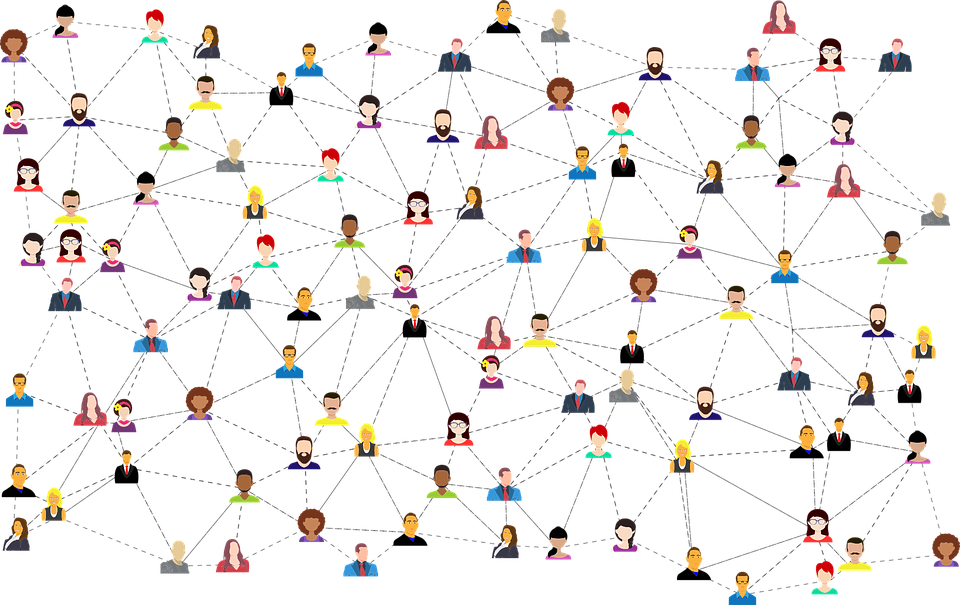 "Getting a job is all about who you know."
Have you ever heard that phrase before? I would bet that it's a familiar saying to many of us. Knowing someone on the inside will boost your chances for getting that job: It's "Job Search 101" for good reason! Studies show that 80% of jobs are found through networking.
Not everyone has a huge network however. Many of our job seekers at Daily Work are immigrants; they haven't had the same time and opportunities to build as robust a network as people whose families have been living in America for generations. Even for people that have been living in America for a long time, not everyone has connections to people in the field that they want to work in, or people they feel they can ask.
So, how do we build a network when we don't have one? Is it even possible?
Yes! Here are some tips and tricks that anyone can do to start building their professional network.
You know more people than you think — reach out to the people who you do know. Your relatives, a teacher from high school, a friend that you used to eat lunch with in fifth grade, the coworker who left your place of work a few months ago, parents of your children's friends, neighbors, the corner store clerk... They are all possible contacts in your network. And fortunately, it's not as scary or formal as it sounds! It can be as simple as telling others about some of your career aspirations, and asking them if they know anyone in the field. You might be pleasantly surprised that they do!
It's okay to contact someone you don't know! Most people are happy to talk about their jobs with you. If you find someone on a website or social media that you want to connect with, you can politely email them letting them know that you're interested in talking with them about their work, and if they would be willing to meet up for a coffee or a Zoom meeting. It can be nerve-wracking to talk to a stranger, but you have common ground: their work and your interest in it! Give it a try — the worst that can happen is that they say "no".
Attend career fairs. If you don't have any professional contacts in your field, career events in your field full of people working in your career area is a fantastic event to attend! Everyone there has a goal of making connections, so they'll be happy to talk to you. Exchange contact information with people you meet there, and then follow up with an email. That's a brand new professional contact who can connect you with others.
Say "yes" to opportunities and events. It could be attending your high school reunion, an ice-cream social with your neighbors, an alumni gathering at your alma mater, volunteering at your local organization… Challenge yourself to go to more events, and you'll have the chance to meet more people who might become a part of your network.
One of our job seekers here at Daily Work was able to get a better job by connecting with their professional network! They applied for an internal position with their current employer for which they had recently received a new certification , but had not yet obtained any direct experience. This job seeker talked to their supervisor and co-workers about their interest in the position and further advancing their career. Their supervisor put in a good word for them to the hiring manager, and they got hired! This particular job seeker was able to build their professional network by cultivating good relationships with people at their workplace and now they are happily settling into their new position.
These are just a few tips to start building your network from scratch, and it will continue expanding once you get started. The holiday season is a perfect time to start because you might be connecting with more people than at other times of year. Challenge yourself to give one or more of these tips a try!
Need more help or support to get started building your network? Daily Work is here to help you! Give us a call — we'd love to work with you.
References and Resources
https://www.wayup.com/guide/community/5-easy-ways-to-network-when-you-dont-know-anyone/
https://getschooled.com/article/5596-how-to-build-a-network-when-you-don-t-have-one/
https://www.flexjobs.com/blog/post/network-dont-know-anyone/