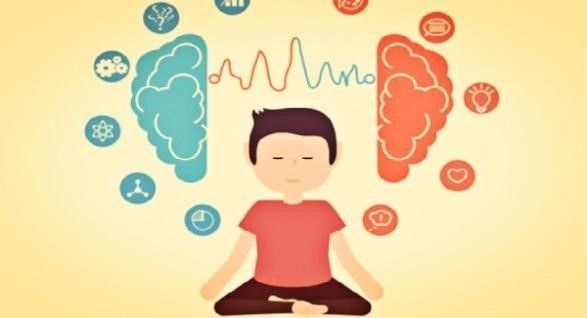 In this COVID-19 pandemic, we all may find ourselves losing our connection with the present moment. This results in us missing out on what we're doing and how we're feeling. Mindfulness is the practice of purposely focusing your attention on the present moment and accepting it without judgment. It is a type of meditation that helps you focus on your emotions when feeling stress. Mindfulness has been a key element in stress reduction and overall happiness for us, and we believe it will be for you too.
I, Mai Herr, am a mother and student, and as such have many responsibilities. These varied responsibilities can sometimes induce stress. I find that doing mindfulness every morning, at least 3-5 minutes, improves my well-being and helps me be more fully engaged in activities, school, and in my work with job seekers.
One mindfulness technique is Body Scan Meditation
The goal of Body Scan Meditation is to train the mind to be more accessible and conscious, and eventually become more accepting of sensory experiences such as tightness, pain, hotness, coldness, and tingling in the body.
I, Pangnhia Khang, never knew what body scan meditation was or how to practice mindfulness until one of my classmates had our class try a 5-minute body scanning exercise. After this short exercise, I experienced the benefits of body scan meditation. It focused my thoughts and feelings and allowed me to be present in the moment.
Instructions for Five Minute Body Scan Meditation
Find a quiet and comfortable place. You can either sit up straight or lie down.
Take a deep breath. Stay focused and follow the natural flow of each breath.
Bring awareness to your feet. Acknowledge any sensations from your feet up.
Breathe into the tension. Visualize the stress leaving your body through your breaths.
Scan your entire body. Move from your feet to the top of your head. Be aware of where your stress is coming from. This will allow you to relieve tension in your body and help you learn how to release it in the future.
Here are other mindfulness practices you can do:
Mindful workout. Jumping jacks and stretching is a start. Relax your muscles. Challenge yourself by trying faster speed or lifting heavier weights.
Mindful reading. Pick up a book - reading helps people escape external noises. And, did you know it can also help lower heart rate and help the muscles relax?
Mindful pause. Refresh your triggers by slowing down. Breathe - 3 nice deep breaths go a long way.
Practicing mindfulness, we find we have less worries and concerns about our success or future.  It also improves our connection with others and our physical and mental health.
Why is well-being essential for what we do at Daily Work?
The well-being of us as case managers is essential in working with job seekers because having a clear mind will enhance an understanding of each client's needs and goals.
We know that practicing mindfulness will improve your overall health, it has for us. We invite you to try the Body Scan Meditation technique or one of the other ones mentioned above.
This blog was co-written by Fall 2020 Case Management Interns, Mai Herr and Pangnhia Khang.