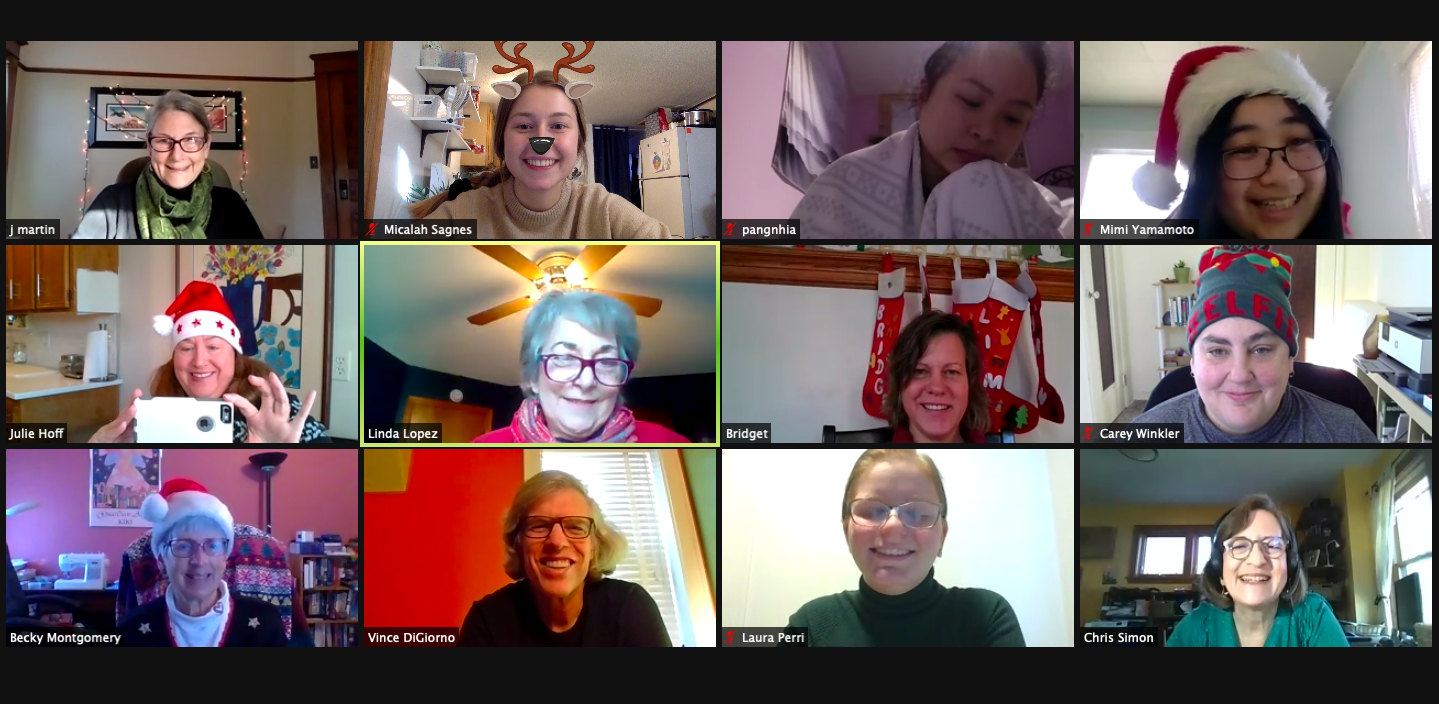 2020 was a year like no other. We were all called to have more flexibility, compassion, and patience, just to handle every day life. 
Thanks to your generous financial contributions, volunteer time, and words of encouragement, Daily Work remains strong and fully focused on advancing employment access and opportunity in St. Paul and other communities.
In 2020, with our small but mighty crew of interns and volunteers, we accomplished more than we could have imagined, including:
Pivoting to remote case management visits by implementing a phone-based platform technology.
Upgrading our phone and internet systems to increase access and security and improve workflows and data integrity.
Engaging 13 student interns and 7 community volunteers in employment, diversity, inclusion, and social justice issues to provide effective, individualized, job seeker-first services.
Supporting nearly 150 job seekers in holistic employment services that attended to developing professional, personal, and life skills.
Launching the Technology Essentials Core Initiative (TECI), a technology initiative to install 100 job seeker homes with reliable computers, internet services, and provide job seekers with basic computer literacy skills.
Exceeding our year-end fundraising goal by 35 percent!
With an uncertain economy, the continued public health crisis, and growing unemployment, the challenges facing people with barriers to work are greater than ever.
Despite this, in many ways, Daily Work enters 2021 more prepared to serve our community.
The silver linings? Remote meetings with job seekers have increased appointment flexibility and eliminated transportation barriers. Through TECI, we are providing job seekers with new access to computers and digital literacy. Our supporters continue to commit to our mission with unprecedented generosity.
While many employment sectors are struggling, others are growing. These are the opportunities that Daily Work will continue to discover, partner with, and prop open for job seekers in 2021.
Thank you for your continued faith in our work and mission. We are grateful for your partnership in making our community a place where everyone has the opportunity to work, grow, and thrive.
With warmest thanks from all of us at Daily Work (image from left to right): Jana, Micalah, Pangnhia, Mimi, Julie, Linda, Bridget, Carey, Becky, Vince, Laura, and Judy (not pictured: Cheryl and Maryellen)