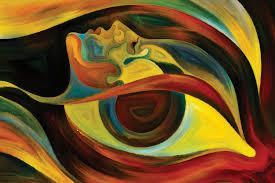 Providing culturally-appropriate services has received more attention in recent years. In the past, a social worker's ability to collaborate effectively with individuals cross-culturally has relied heavily on the idea of cultural competency. Cultural competency is defined as the ability to interact with people across cultures through the development of an appreciation for those who are different from us. Cultural competency assumes that if one gains enough knowledge of the numerous manifestations of cultural influences, they will be better prepared to journey alongside the individuals they serve.
The tide has turned, however, with a movement to exchange cultural competency for cultural humility. Cultural humility, unlike cultural competency, is a lifelong commitment to engaging in self-reflection and self-critique of one's worldviews. Cultural humility is preferred to cultural competency because of its denial of the completion of one's cultural learning; we will never be able to fully grasp those ways of life we have not experienced, and therefore one is unable to ever achieve full competency. Cultural humility also emphasizes the importance of self-reflection as opposed to a focus on others. Cultural humility requires that the work that must be done to interact across cultures must come from within. Because culture is subjective and evolving, cultural humility, at its core, requires accountability and active self-critique.
In an attempt to bring a cultural humility lens to my experience assisting job seekers, I have created a guided reflection to utilize following appointments:
What personal views, opinions, and assumptions did I bring to the meeting? Explain your frame of reference for facilitating the meeting in the way you did.
How did these views, opinions, and assumptions interact with the job seeker? What areas in the conversation were impacted? How could you have been more humble, flexible, inviting, and understanding?
How could power dynamics and inequality have been lessened throughout the meeting? Did you have the capacity to manage this during the meeting? Why or why not?
What are your areas of growth, based on these reflections, for future interactions? How can you improve your cross-cultural interactions? How might Daily Work and its network of support be included in this plan?
Since using this reflection in my case management practice, I find I have more consistently had the opportunity to glance backwards, to identify why a job seeker may have expressed ambivalence towards my method of facilitation, and to commit to expand my knowledge of the job seeker's feelings in future meetings. Attentiveness to cultural humility has opened pathways to deeper conversations with my job seekers.
Daily Work primarily serves individuals from Ethiopia, Liberia, and Eritrea. Focusing on cultural humility is imperative to addressing employment barriers and ensuring job seekers thrive in their communities. Without cultural humility, job seeker's employment goals and preferences are not as effectively addressed by case managers. Daily Work is committed to incorporating the dynamics of various cultures in the delivery of holistic services. This guided reflection is one example of the ways we at Daily Work seek to fulfill one of our organizational values:
Dignity: We acknowledge and honor the fundamental value of all people. We pledge to create and to maintain an environment that respects diverse traditions, heritages, and experiences.
We invite you to make the shift with us from cultural competency to cultural humility in order to acknowledge and honor the fundamental value of all people.