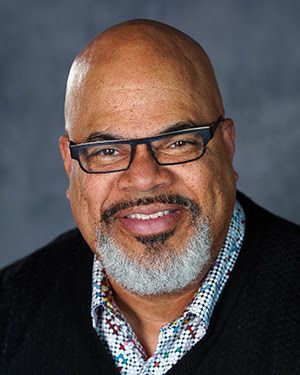 Twin Cities' icon, master storyteller, and talented entertainer T. Mychael Rambo will host Daily Work's 2021 Steps to Success live and virtual benefit event Tuesday, May 18 at 7:00 p.m.
"I am inspired by Daily Work's efforts to provide a safe space to land for members of our community seeking an uplift. Daily Work is a place that offers job search assistance, life coaching, and other resources that any one of us might need, deserve, and appreciate during the daunting task of finding new or better work." ~T. Mychael Rambo
The 2021 Steps to Success Benefit will be a night of storytelling and entertainment honoring our collective courage, strength, and resiliency and will take a deeper look at how 2020 will impact our work and lives for years to come.
Event Date: Tuesday, May 18
Time: 6:30 p.m. Breakout Half-Hour Happy Hour
           7:00 p.m. Live, virtual show
Place: Online in your favorite recliner in the comfort of your own home!
There is no cost to attend the event, but registration is required. Click here to register now.
---
Thrivent Choice Dollars - deadline March 31
Every year, Thrivent Choice Dollars are an important piece of Daily Work's financial puzzle. But in 2020, Thrivent Choice contributions to Daily Work decreased by 73 percent.
Will you please consider directing your Thrivent Choice Dollars to Daily Work this year? You have until March 31 to designate your 2020 dollars.
If you have already directed 2020's dollars, please consider including Daily Work as one of your causes for 2021. To allocate your dollars now, visit Thrivent.com/thriventchoice today.
To learn about Thrivent Choice Dollars, read this flier.