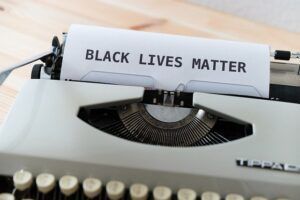 We grieve for Daunte Wright and for all who knew and loved him. We recognize the collective trauma another killing at the hands of law enforcement brings our community, especially now during the Chauvin trial, especially for Black and Brown people.
Black Lives Matter. We each must do our part, individually and collectively, to end systemic racism. To end injustice. To create an equitable community where everyone can work, grow, and thrive. At Daily Work, we strive to live these values in all we do, every day.
Read on for reflections from Black leaders and Black-led organizations in our community and learn about organizations promoting racial healing and equity.
This Morning, We Mourn, Tonya Allen, McKnight Foundation President
Replacing Racism with Equity and Inclusion, Tawanna A. Black, founder and CEO, Center for Economic Inclusion
Minnesota Spokesman Recorder, The Minnesota Spokesman-Recorder (MSR) enjoys a living legacy as the oldest Black-owned newspaper in the state of Minnesota.
The Facilitating Racial Equity Collaborative