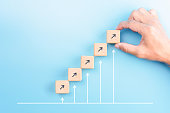 Daily Work supports many job seekers through the job search process, but Daily Work does much more. Daily Work case managers focus on the broad needs of the job seekers they work with and address the barriers that job seekers experience. A Daily Work case manager is able to utilize resources both within and outside of Daily Work.
Below are a few different resources that Daily Work accesses.
Resume Building: The first step in job readiness for many job seekers is to help them create or update their resume to showcase previous work experience and other relevant information such as education, volunteer experience, and skills.
Link to Additional Learning and Training:
Job readiness can also mean additional job readiness programs such as access to courses to become a Certified Nursing Assistant, Dietary Aide, or Personal Care Assistant. Daily Work works with many people whose English is not their first language. Case managers connect job seekers to English Language Learning classes which can be very beneficial to job readiness. Additional classes in computer training can be useful as well.
Clarifying Employment Needs: Case managers work with job seekers to identify their needs and wants as to a good employment fit such as location, wages, and the type of work they would like to do.
Access to Financial Resources: Case managers help job seekers navigate financial barriers by applying for financial grants. Microgrants, for example, can provide money to help job seekers through a big financial burden such as a car repair.
Securing Adequate Housing:
Case managers utilize housing resources to help job seekers find Section 8 or public housing. A few of our current job seekers are currently in need of housing resources as they are homeless or staying with friends or family. One job seeker has stated that they were unable to pay rent and was kicked out of their apartment. This job seeker is currently living with family and has applied for Section 8 housing with the help of their Daily Work case manager.
Obtaining Job Appropriate Clothing: Case managers have linked job seekers to Small Sums, an organization that provides business clothes to prepare for job interviews.
As you might have noticed, Daily Work taps a wide variety of resources and is constantly learning about new ones. In mid-March, at the bi-weekly staff meeting, Daily Work hosted a panel discussion featuring nonprofit partners with job training programs: Lutheran Social Services, International Institute of Minnesota, Twin Cities Rise, and Goodwill-Easter Seals. The panel discussion enabled case managers and staff to expand their knowledge of surrounding organizations that would benefit Daily Work job seekers.
Daily Work case managers and staff will continue to reach out to new organizations within the Twin Cities to provide support for job seekers to achieve their goals. Daily Work encourages all organizations to reach out and connect with other local organizations to establish partnerships that will benefit the clients they serve.