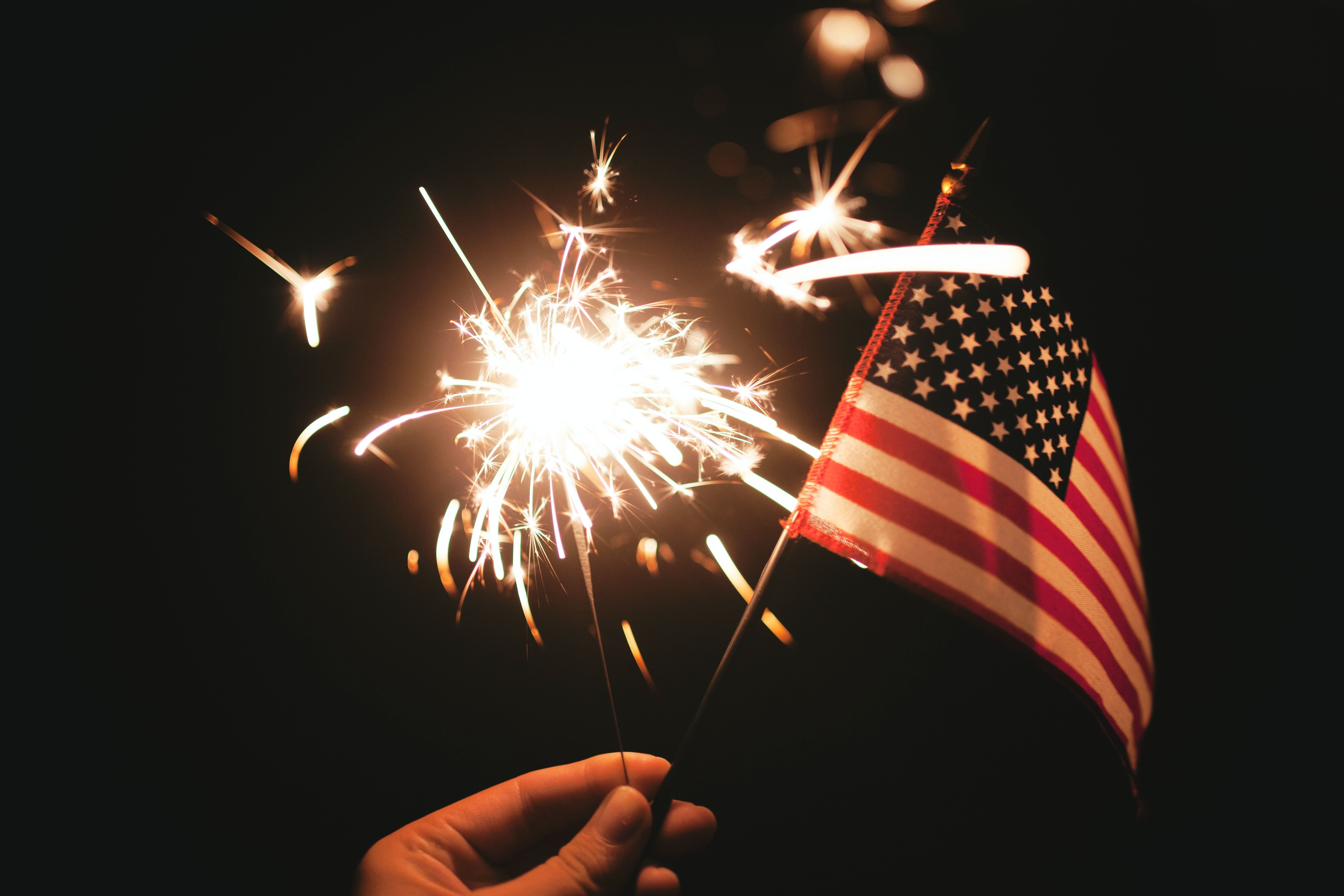 One of the biggest national holidays of the year happened in July. The Fourth of July is the day for many to get together with family and friends to celebrate freedom and liberty after Americans gained independence from King George III in 1776. We have to admit that many of us are thrilled to have a day off from working. It may be a very relaxing and delightful celebration for many, but others might be feeling alienated. 
As an international student from Thailand who came to the U.S. to pursue higher education, I am very grateful for this land to open up this opportunity for a low-income student to study abroad. This was my second Fourth of July, but I still feel conflicted to celebrate the holiday. 
While some Americans celebrate the day like Singer Katy Perry's Firework song. The Black, Indigenous, and People of Color (BIPOC) communities and immigrants still suffer from discrimination, structural racism, and white supremacy on an everyday basis. Reflecting on the Fourth of July is one of the ways to learn more about American history and the struggles of immigrants in this country. 
Here are some ways for you to reflect and support immigrants and the BIPOC community on the Fourth of July.
Continue making hard conversations about race and white privilege
You can ask yourself and your friends some difficult questions related to race and privilege. Cultivating these conversations will help you reflect upon your own actions and past experiences. In order to be inclusive, you have to encounter uncomfortable talk and break your own barriers to understand yourself and the BIPOC community. Here are some questions you can ask: how do you use your white privilege to advocate for non-white people? How do you raise awareness about anti-racism at your workplace? How are you teaching your kids about racism and white privilege? 
Follow social media and international news that advocates for BIPOC voices
https://twitter.com/Azza_Alt  this link may need to be copied and pasted into your browser
https://sahanjournal.com/about-sahan-journal/
https://www.aljazeera.com/
Learn about U.S. history through interactive websites
Mission US aims to teach American history in an interactive and engaged approach to middle school students. It is a great way for you, your children, or your nephew to effectively learn about history through games and stories. You can check Mission US out at: https://www.mission-us.org/ 
Support black-owned businesses in the Twin Cities
1.    Golden Thyme Coffee & Cafe 
2.    Du Nord Craft Spirits
3.    Omari Brow Studio
4.    Check out more businesses at: MSP Magazine
These resources are just some examples of the ways you can support BIPOC communities and immigrants. At Daily Work, our volunteers and interns also support BIPOC and immigrant job seekers with their employment. Daily Work provides career exploration and job advancement through one-to-one consultation for smooth transition to the American society. As you think about the Fourth of July now and in the future, please don't forget to reflect on the American history and how you can support BIPOC and immigrant communities.