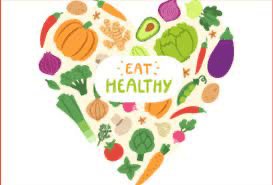 Figuring out what you are going to eat for your next meal can be challenging for many reasons. Unfortunately, food insecurity due to poverty is a problem that many people endure on a daily basis; nearly one in eight American families don't know where their next meal is coming from. 
On days when I wonder about what I want to eat, I realize there are many people who do not have choices about what or when to eat. It is important for good food to be accessible to everyone because good nutrition is the cornerstone to a healthy life. 
Food fights off illness
Having access to healthy food can contribute to your long-term well-being. Foods contain different vitamins such as Vitamin C which helps fight off viruses and develop immunity to diseases. Food like oranges, lemons, strawberries, blueberries, tomatoes, broccoli, leafy greens like kale, and bell peppers contain Vitamin C. Eating these foods uncooked helps retain their Vitamin C as cooking reduces the amount of vitamin C the body absorbs.
Food powers your day
Regular, nutritionally balanced meals can help you feel better and perform better. When job seekers complain they are feeling lightheaded or have low energy, one cause can be because they missed a meal or have been running on low-nutrient snacks most of the day. 
Healthy food helps you live longer
Adults who consume a nutritious diet live longer and are less likely to develop obesity, heart disease, type 2 diabetes, or cancer. Many of the job seekers I work with have a variety of health problems and mention how access to healthy food is an ongoing problem for them. People with chronic diseases need better access to healthy food to help them control their symptoms and avoid complications. 
Food is a critical basic need; that's why Daily Work strives to provide resources and ideas for accessing food to job seekers. The Hunger Solutions website is a great place to find free and low-cost food resources in Minnesota. And, here are some great ways to get a free or healthy meal:
Shobi's Table – a pay-as-you-can café co-located with Daily Work at Christ Lutheran Church on Capitol Hill
J. Selby's – is a vegan restaurant that provides "community bowls" to anyone in need. If you are in a position to help, you can purchase a community bowl "chip" that can be used for someone who needs it.
Loaves and Fishes offers free, community meals at a variety of places throughout the Twin Cities.