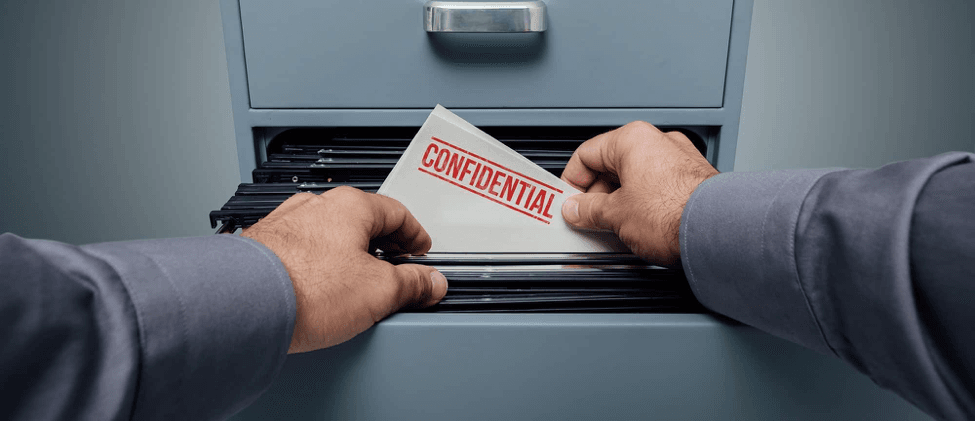 Confidentiality is an essential part of the bond of trust that exists between the job seekers and Daily Work.
We have a legal and ethical duty to protect personal information relating to job seekers and other stakeholders (like donors)... so of course, we never sell any information to a third party.
For Daily Work job seekers, we promise to keep your information safe, but we might need to disclose some of your information to help you with your job goals. Some information that we might disclose would be your name, your work history, and your education. Disclosing that type of information might be helpful to reach your work-related goals.
I recently worked with a job seeker who initially refused to share their personal information. They stated that they did not feel safe disclosing personal information. However, walking through the Release of Confidential Information dispelled their concerns.
The "Release of Confidential Information" form
The "Release of Confidential Information" is a form that allows Daily Work to share specific details about you (job seekers) with others with whom we are working on your behalf. By signing the Daily Work "Release of Confidential Information" form, you are assured that Daily Work will keep your information secure according to the parameters outlined in the release. The only exception is that we are mandated to disclose information to the proper authorities if we suspect abuse or neglect of a vulnerable person. Click here to read more about mandated reporters in Minnesota.
Who sees my information?
At Daily Work, case managers might share your information with supervisors or colleagues to come up with solutions and better assist you with reaching your goals. Daily Work might also share information with companies or organizations that are interested in hiring you. We might also share your information with people at other organizations who might help you such as agencies that might provide you transportation, housing, treatment, health care assistance, or financial assistance. At all times, we strive to ensure you know exactly how and when information about you is being disclosed.
Remember to keep your information safe
Confidentiality is an important part of building trust with job seekers. Daily Work is obligated to keep your information confidential without disclosing it to a third party unless you agree to it. When job seekers are visiting other agencies, they must be aware of the agency's confidentiality protocol. At Daily Work, we use our Release of Confidential Information to promote our job seekers' best interest in both securing employment and safeguarding their information. We hope that you are actively aware of how your information is being used, not only at Daily Work, but also other agencies that have your information, and that such usage has your permission. If you are still having problems with confidentiality, please do not hesitate to reach out to us!
Editor's Note: Did you know that Daily Work also has a written policy regarding the confidential information of donors? Read our Donor Privacy Policy.