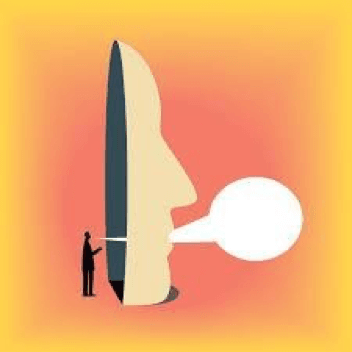 Due to societal pressures, we tend to not speak up in certain situations. It is especially hard when applying for jobs. There are various reasons why you might not speak up; such as when the other party is your potential employer. In this situation, you probably want to position yourself as a good candidate for the job, but you might have to negotiate with the employer regarding your needs. This is one of the scenarios that Daily Work job seekers face when it comes to applying for jobs.
Especially in this past year, the challenges of the Black, Indigenous, and People of Color (BIPOC) community become more apparent to the white community. Members of the white community may be able to utilize their privilege to be an ally to fellow BIPOC community members. Members of the white community can speak up, act for, and motivate others to advocate for the rights of the BIPOC community. Here are some first steps for anyone seeking to be an ally to BIPOC community members:
1. If you see it, speak about it.
2. Check in with your co-workers regularly
3. Advocate for equal work opportunity in your workplace
These steps can feel uncomfortable in the beginning, and they are often harder for BIPOC people, but they are important to do.
At Daily Work, case management volunteers and interns are there to assist job seekers in expressing their needs and rights. For example, case managers can call HR, a supervisor, or schools to convey the job seeker's interests and needs. Job seekers may not be comfortable speaking up for themselves. This is where Daily Work strives to help. Whether it is during the interview process, accepting a job offer, or navigating the complexities of communicating at work, Daily Work supports job seekers in learning self-advocacy skills and providing direct advocacy, when appropriate.