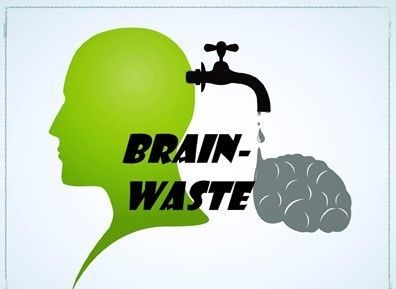 Upon first arriving in the United States, most immigrants face challenges adapting to American culture and obtaining employment. For immigrants with advanced degrees or training, finding employment can almost become a devastating task because their qualifications are often not considered by employers. Therefore, many individuals who may have been doctors, teachers or engineers have to take jobs with low wages such as a dishwasher to be able to survive and provide for their families. This unfortunate phenomenon is known as "brain waste".
Daily Work primarily works with immigrants, especially from East African countries. It is reported that Africans typically have the highest level of mal-employment, as high as 47%. This means about half of these qualified individuals will not be able to obtain employment in their specialized field. This is in part due to racial discrimination on top of the anti-immigration sentiment within American society. Employers are usually unaware of the credibility of an immigrant's degree or training in their home country. Therefore, their education and skills are immediately discounted. People's jobs are important to them especially if they studied to acquire a specific position. It is a very unfortunate experience to have these positions stripped from you; it can almost feel as though part of your identity was taken as well.
Some of the job seekers we work with have advanced training and/or degrees from higher education and are finding that they won't be able to find jobs within their chosen field. One job seeker that I meet with regularly recently informed me that she worked as a minister of health in her home country, but in order to make ends meet, she had to settle for a janitorial job when she first came to the US. Further she expressed to me that that is where her passion lay so she decided to get her PCA certificate to stay in the health field, considering going back to school would be too costly and redundant. 
Brain waste causes more harm than good on both individual and societal levels. It is reported that the US government loses 40 billion in lost wages and 10 billion in lost taxes by allowing brain waste to be the set standard. With so many individuals moving to the United States, immigrants will soon be considered the primary labor force in America. Therefore, we must build better and more inclusive pathways for immigrants to keep learning, do meaningful work, and contribute to a stronger nation.