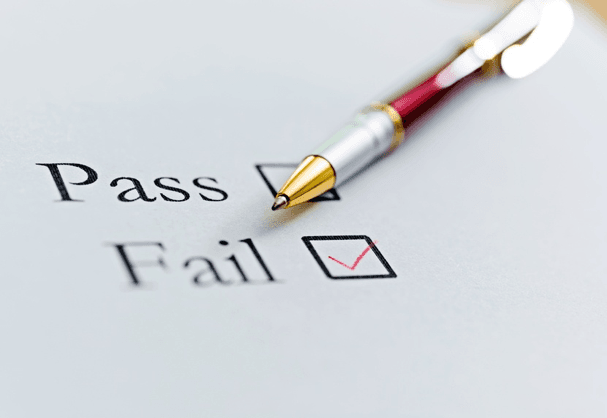 "How did that assessment even relate to the job description?" This is a thought that most people experience after completing employment assessments. Most qualified candidates are finding that despite their years of experience and various skill sets, they are failing these assessments on a consistent basis despite aligning well with the job description. Regardless of this, employers still consider these assessments to hold many benefits, such as higher productivity, employee retention, defense using objective data, and reduction in turnover costs.
Although these are important benefits, it does not negate or erase the fact that qualified candidates are routinely disqualified from being considered for the next steps in the hiring process. This begs the question of if these pre-employment assessments could be designed for failure. According to Testdome, "it's normal for most candidates to fail; in fact —that's the point. Unlike school tests, which are designed so that 90% of students will pass, pre-employment tests usually eliminate 90% of candidates" (Testdome, 2020). This can be problematic because it assumes that a passing score is the same as proving that the candidate has the skills outlined on their resume. Not all assessments are created equally, and it is a common phenomenon for those seeking a job to feel that the questions asked do not match with the job description.
While working at Daily Work, I experienced this phenomenon firsthand. We were reviewing a pre-employment questionnaire that had close to 400 questions. There were multiple times throughout our sessions where we failed to see how the questions asked related to the job. A lot of the time, the questions were filled with scenarios that are either very unlikely to happen while performing the duties of the job or very repetitive. Although we hypothesized that the repetitiveness was there to ensure we were reading the questions, it was needless and made the test unnecessarily difficult to complete as we would have to remember exactly the way we answered some questions.
When constructing a pre-employment test, it recommended that these assessments should be relatively short and easy, as a common mistake is making the test too difficult (Testdome, 2020). My job seeker's test was way too long as it took almost over an hour to complete. It is expected that those who apply should fail the test most of the time, but it should not be due to the difficulty of the test but because of qualifications. My job seeker was very qualified for the position and had work experience in the field but was not confident about passing because of the difficulty. Upon completion of the assessment, my job seeker received an email with a passing score.
Although this was something to be proud of, my job seeker expressed to me that he was grateful that I was there, otherwise he felt like he would have failed the test. Which was quite surprising due to his experience and my lack thereof. This entire process highlighted that these tests are another barrier to our job seekers at Daily Work. Not only do these tests not cater to qualified individuals but they are also especially hard for non-Native English speakers. Which raises the question: how can hiring managers make pre-employment tests less difficult and more inclusive for applicants?