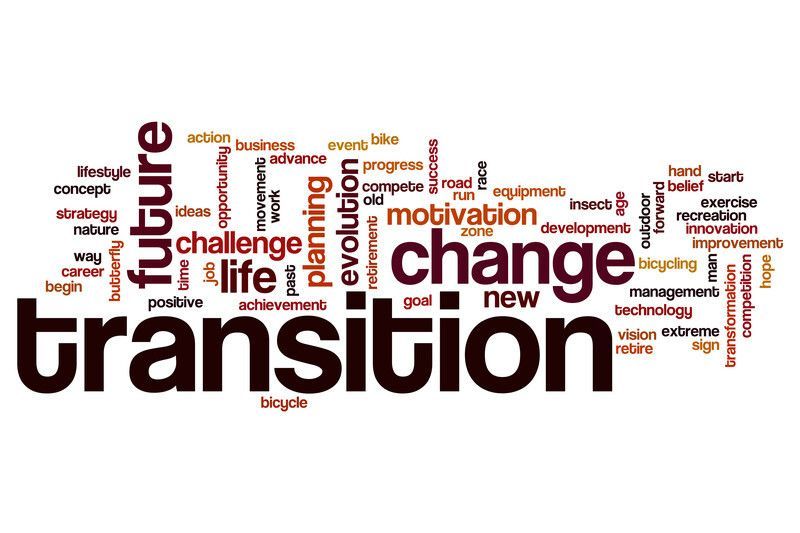 Change can be hard. Moving somewhere new, starting at a new school, or starting a new job is challenging, even for the most resilient. Like many Daily Work job seekers, I recently have experienced some of these changes in my own life. Currently, I am a social work student at Augsburg University and an intern with Daily Work, where I work on projects that support Daily Work's mission of providing employment services to people looking for long-term, meaningful employment.
From Engineering to Social Work
Prior to returning to school to study social work, I worked as an engineer while on Active Duty in the military. Upon separation from the military, I moved to Minnesota and continued working as an engineer at three different companies, which included working as a project manager for construction projects, facility engineer, and as a supervisor for equipment maintenance in a food and beverage manufacturing company. After 16 years of working in these very different engineering jobs, I decided to make career change. While each job provided me with experience, stability, and a chance to continue building my professional skills, I knew engineering was no longer the right fit for me. I did not know what else I wanted to do, or how to make the change. I only knew that I needed something more meaningful to me.
As I began exploring new jobs that matched my skills, experience, and interests, I became overwhelmed. I felt torn between continuing on my current professional path and exploring something different. I did not feel that I had the skills or experience needed to jump into something new. Moving away from the work and the life I knew was going to be tough.
The Turning Point
On the recommendation of a colleague, I read the book What Color is Your Parachute, by Richard Bolles, which provides insight to job-hunters and career-changers. While this book provides good tips and tricks on how to find a job, interviewing skills, and information about the job market, I found the personal self-reflection exercises to be the most impactful for me. These activities required me to think about my work in a way that I had never done before. I made lists about the things that are most important to me in a job and the types of work I wanted to do. 
The most useful part of this process required me to reflect on my goals for work. I thought about the types of people I wanted to work with, my desired working conditions, and the skills I have and the ones I want to use at work. I started to understand that I could not find the right fit, without understanding the things about the work that are most important to me. Two things became clear in the process:
Meaningful professional relationships are important to me.
I want my work to be impactful to the lives of others. 
In the past, I would find a job that I was able to do because I met the criteria listed on the job description. After spending time reflecting on my strengths and on what I wanted from a job, my career search evolved into aligning both what I can bring to the position and what I want to gain from it.
Ready for What's Next
Although this has been difficult at times, I am excited about social work and how it aligns with my personal values and my career goals. I am grateful for the privilege of being able to pursue work that is personally meaningful. I am excited to begin looking for work upon completion of my social work training this summer. Self-reflection helped bring clarity to a very confusing time in my life. It was a critical part of my decision to change careers and become a social worker and it will be a critical part of my career decisions going forward.
Interning at Daily Work
My experience with Daily Work has provided me with an opportunity to continue learning and growing into the social work profession. My time as an intern has put many of the lessons I learned in the classroom into action. I have been able to grow my nonprofit work experience and gain experience conducting research, developing programs, and building connections with other employment service organizations. I have continued to deepen my self-reflection skills, and most importantly, I have witnessed the parallel process of Daily Work job seekers. I am grateful to be a part of an organization that supports others through the challenges associated with achieving meaningful, sustainable employment.