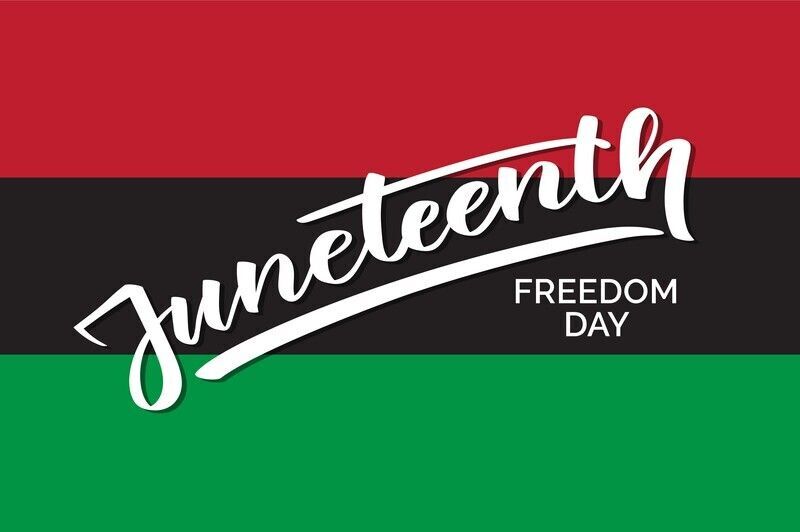 Our newest federal holiday is short for June Nineteenth, which commemorates the day in 1865 when federal troops finally arrived in Texas to inform enslaved African Americans that they had been freed. If you're good at history (and math), you will notice that this occurred nearly two-and-a-half years after Lincoln issued the Emancipation Proclamation on January 1, 1863.
The very next year, in 1866, Black Texans began celebrating Juneteenth with music, prayer, food, and family... and the celebrations and recognition of Juneteenth's importance have continued to grow since then. Even though Juneteenth is past, you can reflect on and celebrate this important date year-round. Consider checking out Watermelon and Red Birds, the first cookbook to celebrate Juneteenth. Food writer and cookbook author Nicole A. Taylor drew upon on her decades of experience observing the holiday to create a cookbook that showcases 75 original recipes and resources for purchasing other BIPOC-owned culinary delights.
Watermelon gets the highest nod in the title due to its strong summer ties and 5,000-year African origin story. While early watermelons were bland, bitter, and unappetizing, they're use still spread north from Africa into Mediterranean countries and Europe because they could be stored for months in cool shade. Some historians think the fruit even might have aided exploration, as it was used as a natural canteen on long, salty sea voyages. When watermelon finally arrived on America's shores, formerly enslaved people, immigrants, industrialists, and planters alike added their own cultures and tales to the ever-expanding watermelon storyboard. For so many, watermelon represents the freedom of summer.
Listen to The United States of Anxiety's Juneteenth podcast for more or read about it in the Washington Post or the New York Times. 
We'd love to hear how you celebrated Juneteenth and if that's changed since it was named a Federal holiday. Share your stories in the comments.