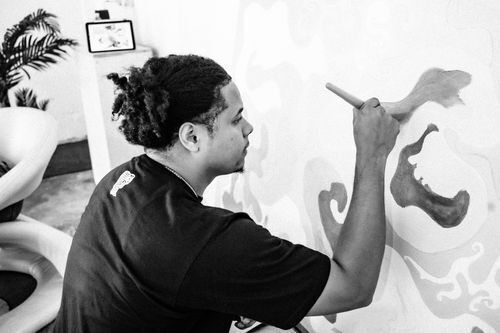 Life is not about work, sleep, and repeat.
Research says, people who have hobbies are less likely to suffer from stress, or depression, since hobbies can provide an outlet for relief. Creative activities help forge strong neural pathways to the hippocampus – the part of the brain which plays a vital role in memory. While physical hobbies improve fitness, others can improve brain functions. They can also bring people together; help discover unique capabilities and develop as individuals.
Here is a list of five hobbies outside your work to consider adopting:
1.Hiking: This is one of the healthiest hobbies to pursue, irrespective of age. It allows you to take a break from the drudgery of life to feel connected with nature and appreciate its beauty. While hiking can lead to exploring unfamiliar places and meeting new people, it can also be bundled with exciting sport activities like canoeing, kayaking, etc. The only requirements for this hobby would be a pair of good hiking boots and the flame of wanderlust!
2.Painting: Painting is known to help improve observation power, critical thinking skills, relaxation as well as memory retention. To start with, you could think of painting your old worn-out furniture or your wall. As for inspiration, the sources are endless- YouTube, nature around you, objects, and people. In a nutshell, making art in any form be it sketching, pottery, or painting stimulates an optimistic attitude and cultivates emotional growth.
3.Photography: As they say, "A picture is worth a thousand words". Photography helps document moments, memories, and the world around us– a record that you can share with your near and dear ones. With a camera readily available in our cellphones, you don't need to buy a separate camera to click pictures. It is a highly creative way of expressing yourself and even if you are not a professional photographer, you can sell photos online as a side hustle on platforms like Shuttershock.
4.Baking: It is one of the oldest and the most popular hobbies that has been around for centuries now. For many, baking is a way of showing love and compassion towards family- if you bake a great pie or a moist brownie, the pleasure you derive from seeing others happy, makes way for instant self-gratification. The fresh smell of bread and pastries keep our happy endorphins flowing!
5.Growing your own vegetables: This is a rewarding hobby although it might seem daunting at first! You can start small with easy vegetables like lettuce, tomatoes, green beans, or carrots. You can add color to your vegetable patch with flowers like marigolds! Not only do you get fresh produce from your garden, but you also feel reassured that your vegetables do not have chemical fertilizers which may have adverse effects on health.
 We often come across people who would have otherwise pursued a hobby or passion for e.g., painting, if not for their finances. Painting is known to be an expensive hobby– colors, paintbrushes, canvas, etc. come at quite a price. Hobbies can be inexpensive too. But despite being inexpensive, people are deprived of the privilege of pursuing one of their choices. It might sound harsh, but when you are struggling to meet your basic needs, like having meal on your plate or having a roof above your head, you would hardly even consider adopting a hobby. So having the means and time to pursue one, is surely a direct manifestation of a thriving life. And it is only when you have the safety cushion of a steady income, that you can think of doing something which would not only take away your stress and help you unwind, but that also enriches your life and makes it more fulfilling.
At Daily Work ,our mission is to support jobseekers with employment services and mentoring, so they can move beyond surviving and begin flourishing. Having the mental space and financial resources to pursue hobbies or other interests are two ways people can find more fulfillment and greater joy in life.
We'd love to hear about your experiences. Do you have a favorite hobby? How has better work impacted the types of activities you do?