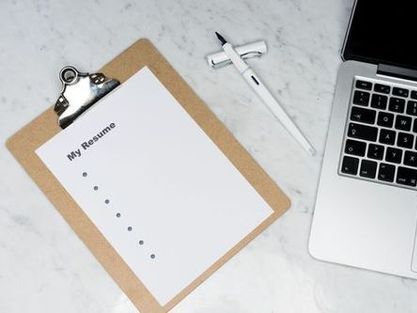 Let's admit this- when you attend an interview with the hopes of securing a job, the very first thing you are asked to produce or submit is your resume. 
So, what is a resume? It is a document which helps employers quickly understand whether you are a good fit for a job, understand your career objective, and assess the value you would add to the establishment once you are on board.
And why is your resume so important? The sole purpose of the resume is to be your spokesperson – to introduce you to your future employers; to highlight your expertise, skills, qualifications, accomplishments; to showcase your work experience and educational background.  Hence it is of the utmost importance to make sure your resume is written in such a way that it helps make a favorable impression on the employer and gets you hired!
You should also consider having multiple versions of your resume – each should be tailored to the job postings you are applying for. The idea is to insert minor tweaks into your resume, customizing it for the role written in the job description.
Here are 7 important tips to writing a great resume:
1. Use The Right Keywords: Most of the companies use an Applicant Tracking System or ATS to collect and scan through resumes. Human resource managers using ATS do not consider resumes which don't fit the keywords they entered in the job description. So, you should adapt your resume by entering the most appropriate keywords, preferably from the job description. That way there is a greater likelihood of passing the first level of scrutiny and getting called for an interview. 
2. Make It Concise, Consistent, Simple, and Easy to Read: The basic principle is that your resume design should be simple and pleasing to the eye of the hiring manager. Use fonts like Arial or Century Gothic with a font size between 10-12. You should carefully check that the format is consistent throughout the resume. It is also advised not to be too verbose since hiring managers don't spend much time on individual resumes. Put only the most relevant details about yourself and your skills. Conciseness is the key.
3. Highlight Important Accomplishments, Skills, and Experiences: Prioritize important information and drive your employer to the key skills or achievements which are most relevant to the job description. Consider excluding experiences ten years or older unless they are related to the role you are applying for. 
4. Include Numbers and Metrics: Employers love to see measurable values. Instead of putting in words and phrases which would otherwise sound vague; for example, instead of "Highly skilled in standardizing processes ", you can quantify it by rephrasing it to "Implemented a standardized process reducing discrepancies by 95%".
5. Go Beyond Your Daily Duties: Hiring managers try to assess a candidate's overall personality. A laundry list of job duties in the resume usually is not enough. Your enthusiasm and passion for getting things done are what employers seek. Try to incorporate some instances that showcase your emotional intelligence and soft skills. 
6. Include Action Words: Very often unintentionally, we use lackluster and trite expressions in our resume which can come off as fluff; for example, 'professional', 'detail oriented', 'skilled'. Instead, action words like 'achieved', 'established', 'designed', or 'executed' are concrete and sound more confident. Attempt to include brief numbers and metrics about how you 'improved' or 'achieved' a particular process. 
7. Proofread for Errors: It's best to check your resume at least THREE times before you finalize it. Consider getting it checked by another person since we often overlook our own errors. Grammar, typos, spelling, and format errors could prove to be deal breakers for you, depending on the type of job you are seeking. So, ensure that your resume is as error-free as possible, and if you're applying for a job that requires strong writing skills, your resume should be error-free.
As mentioned, the resume is the first thing that is asked for at the time of job application; but at Daily Work we often find our job seekers struggling to create a good one. At times they are not aware of what makes a good resume, do not have the necessary skills or the means to access information related to job vacancies . It could also be that they have started a resume but are unaware of how to make it an effective job search tool for themselves. 
At Daily Work, our Case Managers provide end-to-end assistance when partnering with job seekers to meet their employment goals by building and updating their resumes, helping them prepare for interviews; generally through ongoing conversations. People are encouraged to reflect on and identify their unique capabilities, strengths, and weaknesses so that they are well prepared to move towards the path of stable employment.
 We celebrate with our job seekers when they succeed in their employment goals and have a greater sense of confidence – often related to having a strong resume. If you are looking for employment but facing challenges or know someone who is, please contact us to set up an appointment! Or if you are one of those rare individuals who loves creating and editing resumes, reach out to learn about volunteer opportunities.