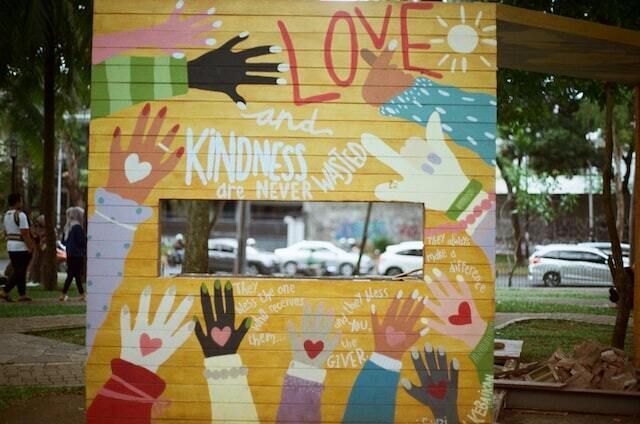 In a world full of millions of people, sometimes it's hard to feel like one person can make any difference at all. However, change starts with one person, and the sentiment catches on from there. One person can inspire change for an entire community. This year, celebrate National Make a Difference Day on Saturday, October 22. Check out these ideas to help get you started with making a difference in your community and the world.
Consider Your Passions to Do Good
Studies have shown that when you're passionate about a cause, you're much more likely to stay committed to the cause versus one you feel no connection with. 
You also don't necessarily need to have a personal connection to the cause to be passionate about making a difference. Consider what types of causes trigger an emotional and motivational response when you think about making a difference. Follow those passions by finding an organization that aligns with your passions!
Commit Random Acts of Kindness
Fill up a stranger's gas tank. Rake leaves for a neighbor in need. Help bring in groceries or carry heavy packages for someone. Random acts of kindness are a simple way to make a huge difference in someone's day. Not sure what to do? You can "randomly' stop by Daily Work with a pair of gloves, a new winter hat, or another commonly needed item that can be donated to someone who needs it.
Volunteer for an Organization
It's time to get out there and lend a helping hand! You can make a difference by volunteering a few hours of your time to a nonprofit. Call up an organization in your community and ask about opportunities they have available to volunteer. Daily Work has opportunities for supporting job seekers in our community, from providing a ride to a job interview to regularly supporting a family who is still learning about U.S. culture and Minnesota. Call Judy at (651) 204-3043 to learn more about volunteering at Daily Work. 
Donate or Start a Fundraiser
Whether you're able to make a donation or you're interested in raising funds, there are plenty of ways to help support your favorite organizations! Consider starting a fundraiser with your community to help raise even more funds than simply making a donation. Spread the word about why you support an organization and you just might create a whole new fan base of supporters.
You can also make a donation on November 17, Give to the Max Day. Give to the Max is a statewide giving event that raises millions each year for more than 6,000 causes across Minnesota and beyond. Here's a link to check out Daily Work's Give to the Max Day page. Each time you make a gift on or before November 17, you increase Daily Work's chance to win a gift from a $100,000+ prize pool! All you have to do is make a gift (or lots of gifts!) from November 1 – November 17 and it will be entered into the prize drawings. There are also options to start your own fundraiser on behalf of Daily Work or another nonprofit. 
Every Action Makes a Difference
Remember that no act of kindness is too small to make a difference in the world. It all starts with one person, and that person can be you! No matter if you decide to celebrate National Make a Difference Day or you choose to make a difference on any day, let's band together and make our community a better place every day.