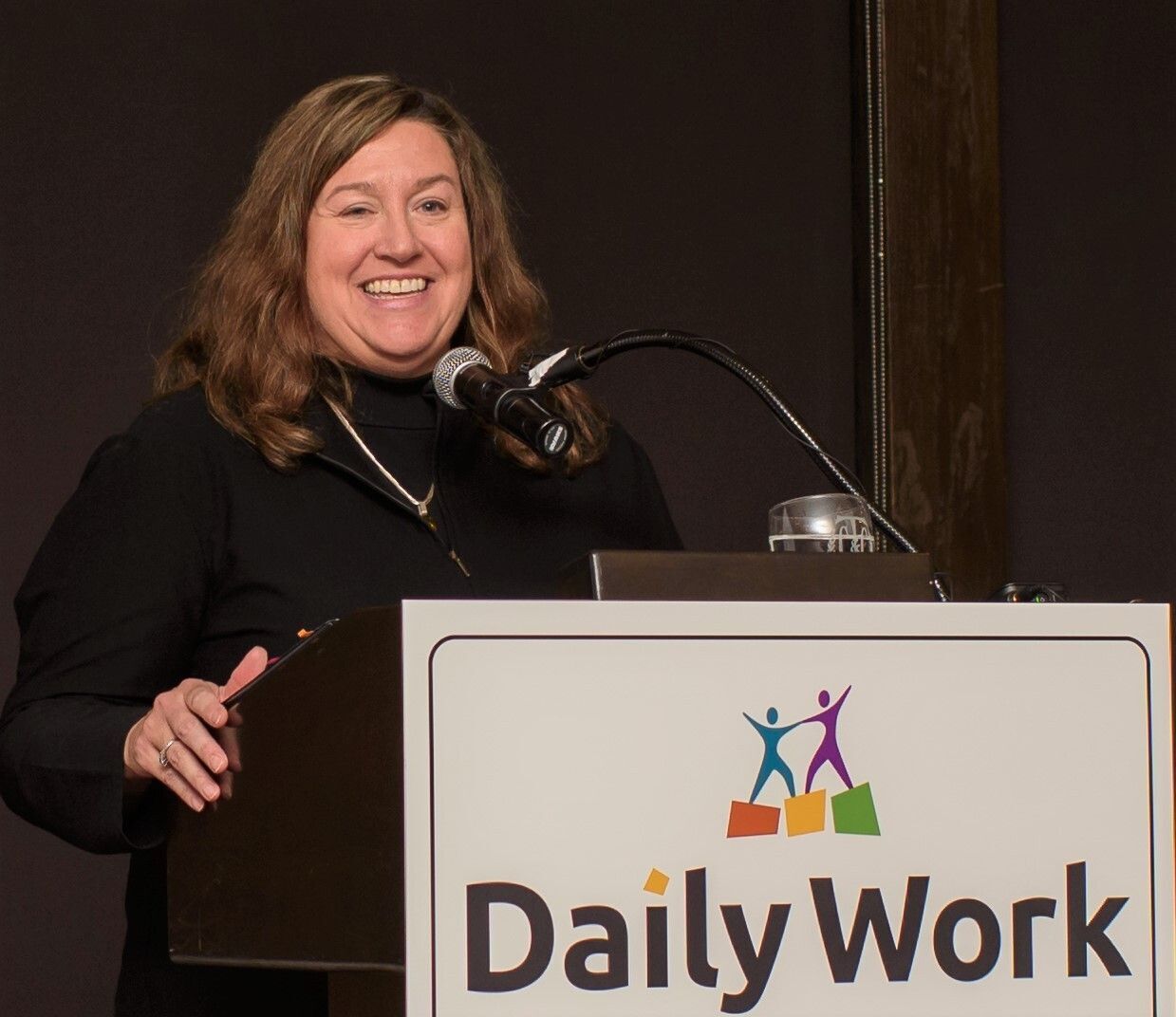 Focusing Our Strengths to Meet Our Community's Needs
Over the past year, Daily Work has been immersed in listening sessions, data gathering, and self-assessment to determine how our unique nonprofit can best benefit the Twin Cities region we serve. This work fueled a nine-month strategic planning process that began in March 2022. Founded in 2000 by a collaboration of Lutheran congregations to help immigrants and refugees from their churches overcome barriers to employment, Daily Work has always been aware of the value these newcomers bring to our communities, and the additional hurdles to workplace success they face.
Immigrants and Refugees are a Critical Part of Minnesota, Including Our Economy
They make up nearly 10% (and growing) of our workforce, in contrast to the shrinking labor participation rate among an aging population of native-born citizens (MN Chamber of Commerce, 2021). However, this obscures the significant challenges that immigrants face in finding secure, well-paid employment. Data consistently shows that foreign-born workers are twice as likely to be unemployed as U.S.-born workers (BLS, 2021). Furthermore, refugees are twice as likely as immigrants to be unemployed, even controlling for education, employment history, and age (Jamil et al, 2012). Both immigrants and refugees are also much more likely to be employed in jobs that require fewer credentials and provide less pay than in their home country (Georgetown University, 2020).
Daily Work is Intentionally Centering and Deepening Services for Immigrants
The decision to focus on immigrants came out of our strategic planning process both because of the needs we see in the community, and the opportunity to leverage our strengths to meet these needs. Minnesota is likely to continue to be a leader in welcoming immigrants and refugees, accepting some of the highest numbers in the U.S. (WCCO, 2021). However, once here, people face a complex bureaucracy for securing support – one that often is unable to meet their full needs toward a flourishing life.
We Recognize We Have an Opportunity to Address the Disconnects in Our Community
Daily Work specializes in assisting folks with complex needs and/or facing systemic barriers to employment. Using a person-centered, relationship-based approach, we meet people where they are to help get them where they want to be. We are one of the few employment-service providers focused on serving immigrant communities, and we've established a good reputation in their communities and among other organizations that serve them.
Because of Our Emphasis on Creating Community, We're Uniquely Well-Suited to This Strategic Shift
Daily Work is not providing one-way services; we are striving to build a shared, inclusive community rooted in empathy, learning and exchange, and collective care. Our holistic, relationship-based approach is more effective at serving people who often fall through the cracks in public agency and employment service organizations because they need aid in multiple areas, require ongoing, customized assistance, or benefit from culturally responsive services. This approach is rapidly collecting evidence for its effectiveness: national studies
have found that culturally grounded, strengths-based community support programs improve employment outcomes, reduce social isolation, and boost overall health and well-being for marginalized peoples.
We Also Have the Flexibility to Implement Practices That Many Larger Organizations Cannot
Some service providers cannot deliver personalized approaches due to restrictions based on funding, employability, skill level, program affiliation, and more. Because Daily Work is almost entirely funded by individual gifts and grants from private foundations, it means we can offer unique services and work with job seekers in ways that best suit their needs. Daily Work is poised to scale and develop our model to both increase impact and chart new ground in how we connect people to meaningful employment, and build community and thriving lives. Your partnership is critical to this effort.
Thank you for being here.