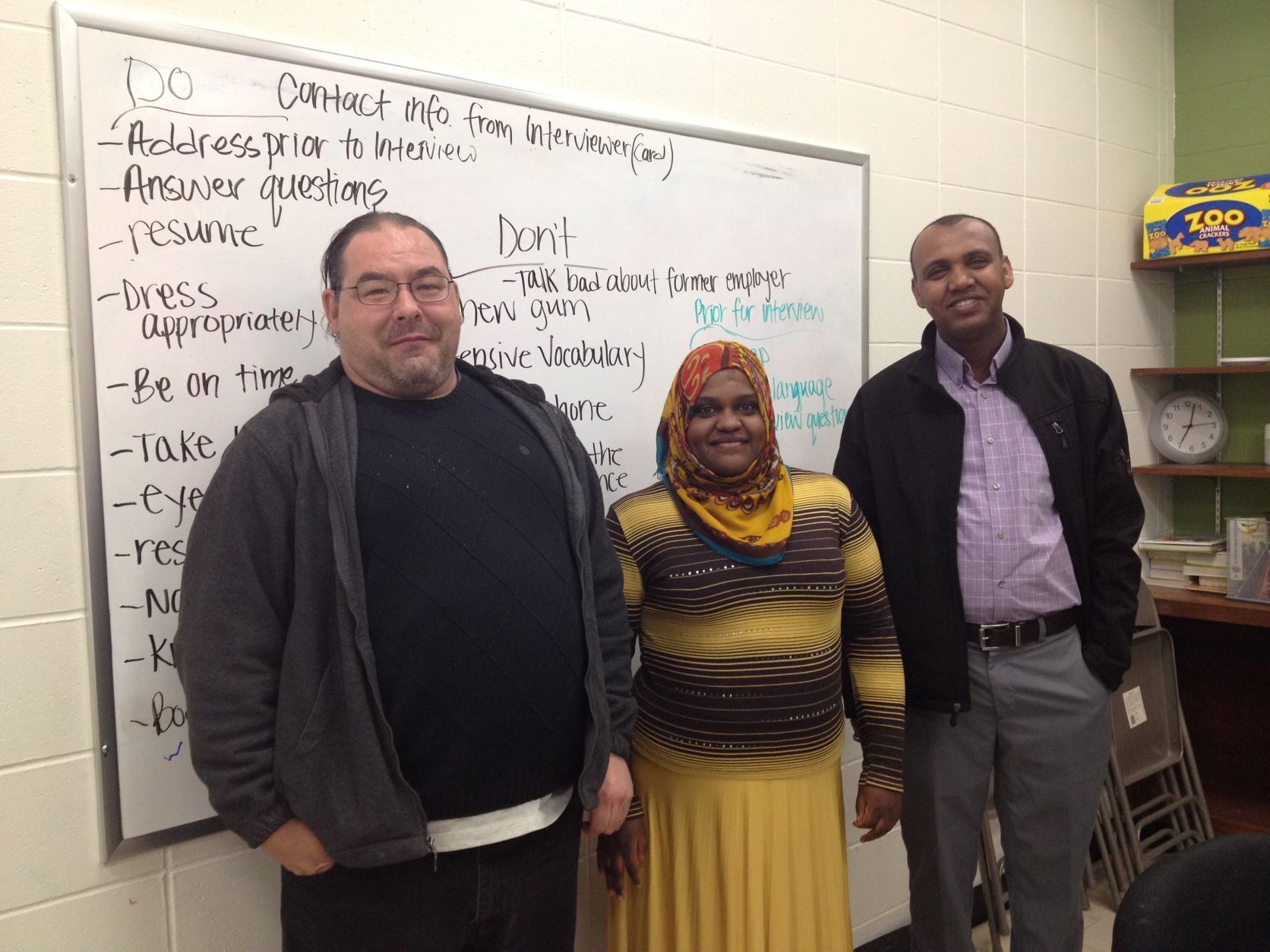 Do you start sweating or feel panicked when you think about public speaking? Well, good news, you are not alone. "Glossophobia'' or the fear of public speaking, ranks among the top 5 most common fears on Google. Speech anxiety affects 15 to 30 percent of the population.
It may not seem like it, but job interviews are a form of public speaking. And just like any other public speaking situation, you should rehearse before your job. Studies show that a little nervousness is healthy, it keeps you on your toes and your performance peaks under moderate stress levels. But too much of a good thing is still too much, so here are 5 tips to help you manage your stress and ace your next job interview:
1.Practice, practice, practice – An interview is not a scripted conversation between you and the interviewer, but you can always rehearse your answers to commonly asked questions! As you practice, the flow of the speech will come more naturally, boosting your confidence
2.Connect and feel comfortable telling your story – Stories establish personal and emotional connections. You can share personal anecdotes, stories of your successes and challenges and how you overcame them - these will help you engage with your interviewer. To avoid getting caught off guard, prepare a few stories beforehand.
3.Maintain eye contact – It is often daunting to make eye contact in an interview especially in a group interview where more than one interviewer is present. Try and look just over their eye lines. This will make it appear like you are maintaining eye contact without the extra pressure of feeling like many people are staring at you. In a smaller panel of two or three people, find that one person hanging on to your every word and maintain eye contact with that person – they will make you feel more confident.
4.Pay attention to your body language and communicate clearly – Your body language exudes subtle clues to your audience or interviewers about your state of mind. If you are nervous or lacking confidence, it might show. Appearing confident and assertive makes your message more compelling.
Remember to sit straight, take long deep breaths, smile, and assume a confident posture. Don't lean forward or use gestures that feel unnatural. Pause to gather your thoughts. By pausing, you also avoid triggering the natural freeze reaction. An interview is a very important conversation; you need to communicate with clarity and clearly articulate your words.
5.Think positive. Believe in yourself – Positive thinking can make a huge difference to the success of your communication skills. Use positive affirmations and visualization to raise your confidence. Imagine yourself answering the questions with confidence and getting the job offer. Some affirmations you might consider include:
"I have the skills for this job and I am a great fit for this company."
"I am prepared for this interview and I know I will do a good job."
In day-to-day work life, it's common to encounter situations that require talking to a group of people, small or large, such as job interviews. The job seekers at Daily Work benefit from passionate support and help practicing for interviews. Case managers prepare common interview questions and work with job seekers to write out and practice their answers. Mock interviews ensure job seekers know how it feels to be in an actual job interview. We also provide support and ideas following the interview, no matter the outcome.
Still scared? With preparation and practice, you can leave your fear behind and get a great new job that will enable you to keep developing your skills and achieving your goals. Call (651) 204-3043 to schedule an appointment to practice for your next job interview.