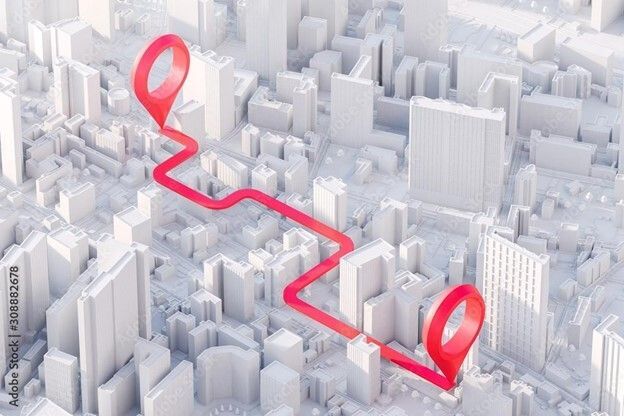 Lost in Navigation
One of the most frustrating things to do is to attempt to triumphantly travel tricky topical terrain while terribly trying to trust travelers' twisted tales and testimonies of triumph over said tricky topical terrain. (Yeesh, you made it through though. Yay!) Navigating the pathway to housing can be as tricky as navigating the previous sentence. Expect confusion, delays, road closures, newly erected construction sites and many detours. The housing navigation process can prove to be a tedious, treacherous, and terrifying trip for most.
Location, Location, Location
Finding an affordable apartment in a major metropolitan area, simple right? Not so simple. "The nation's most pressing housing problem centers on the millions of people with low incomes who are not able to afford safe, stable housing. This often is characterized as a problem due to the supply of hard units" says Peggy Bailey (1), Vice President for Housing and Income Security at the Center on Budget and Policy Priorities. Simply put, there aren't enough units to go around. In December, St. Paul and Ramsey County pooled federal ARPA resources to make a $74 million commitment to deeply affordable housing. The first of the city-backed projects is starting to take shape.
From Homelessness Insecurity to Confident Housing
You need an affordable apartment. You look around and see apartments everywhere. Yet finding an apartment that meets all your criteria can appear like a mirage in the middle of an already desolate dilemma. It appears to materialize, and then, poof! into thin air it disappears. Don't give up! Those seeking affordable housing have many barriers on top of the lack of availability, location of apartments (seedy neighborhoods), program requirement(s), application fees, deposits, furniture, and new landlord relationships. The search for housing can become overwhelming or even insurmountable. It can truly be a sensory overload, like for this person connected to Daily Work who we'll call "Fred".
Fred had a stroke. Eventually he went through his savings and applied for Social Security Disability Insurance which unfortunately took three years to process. In the meantime, Fred lost everything and had to live in a shelter. Luckily Fred had a case manager from another agency who helped Fred to navigate the difficult terrain of finding housing. This took a lot of the mounting anxiety away from Fred who was able to find an apartment and better the quality of his life. Without the case manager's help, Fred believes that he would still be living in a shelter trying to find a way out.
Engaging support like a Daily Work case worker during the housing search will help with the difficult and multi-faceted journey. Someone pursuing housing doesn't have to tackle the situation alone.
Lost and Found
Finding housing isn't as easy as it sounds. Those with barriers and disabilities may find the process daunting. Daily Work case managers are trained and equipped to walk alongside those traveling this tricky terrain to make sure that their feet get to where they need to go - up on their coffee table in their newly acquired home!