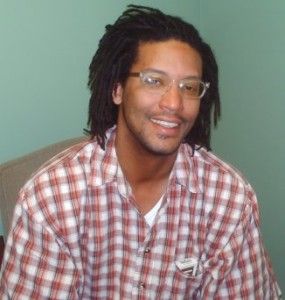 When he first met Daily Work, Kirk said he was skeptical: He didn't believe anyone truly wanted to help him and what's more, he did not believe in asking others for help. Daily Work helped Kirk realize "help" is a two-way street.
I was not raised to ask for help. My dad worked his whole life and I never saw him ask for anything, so I had learned to only rely on myself.
Going through the process of coming to build a relationship with Daily Work, I began to believe I could trust the workers there. Daily Work helped me find a way out of a job that had become unprofessional and unhealthy for me by helping find access to work that is mutually beneficial to me and to my employer. Even though I wasn't aware of it at the time, I needed encouragement and support.
As I got to know Daily Work I came to build a relationship with people that I saw regularly. I began to trust in their ability to be present for me in ways to pick me up when I was down. And in return, I have been able to give back to them my encouragement to keep striving to provide their valuable service to others.
At my current job at Fair School I am a Special Educator Assistant and my co-workers tell me that they are happy I am there, that the work I do is remarkable and that they are grateful that I am there. I am grateful to give back my compliments to Daily Work to help sustain their work because our work together has produced amazing results for us all that we can all take pride in. I feel many people could benefit from going through the process I went through with Daily Work.