Job Seeker: LemLem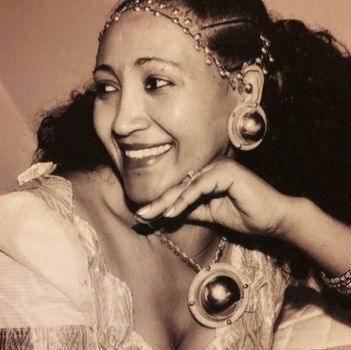 Never Stop Learning
After migrating from Ethiopia to Minnesota, LemLem worked hard to get certified as a nursing assistant (CNA) and found a job she loved at a local nursing home. "I have no problem doing any job," says LemLem. "But I love patient care the most."
For 22 years, LemLem dedicated herself to caring for and supporting her patients at the care center. In return, her stable income supported her family with basic things. "I was happy and comfortable," she notes.
Then suddenly, everything changed. In 2019, the nursing home laid her off unexpectedly. "It was very difficult. I don't like to talk about it," she says. Terrified and desperate, Lemlem found Daily Work through a friend. "Daily Work was very encouraging. They gave me confidence again."
Six months later, she found a job as a housekeeper at a hospital near her home. The job was the perfect location, but LemLem missed working with people. Fortunately, her strong work ethic and gentle demeanor caught the attention of her supervisors. Today she is working again as a CNA and doing what she loves most… patient care.
The experience of losing her job changed her, and created a new commitment to her own development. "I want to continue to build my skills. Otherwise, you are always asking people to help you or show you [how to do things]," LemLem states.
---
I tell everyone now, school is really important. All of those years, I could have been taking English classes or learning the computer. But I just got up and went to work.
~LemLem
---
"The workplace is changing fast," declares Julie Hoff, Daily Work's executive director. "LemLem is right. People cannot afford to stop learning because the skill sets required keep becoming more sophisticated."
"At Daily Work, we're constantly striving to innovate and develop programming that ensures job seekers are aware of the need to deepen their skill sets, and we help them tap into resources to support that," Hoff says.