Staff: Mahdi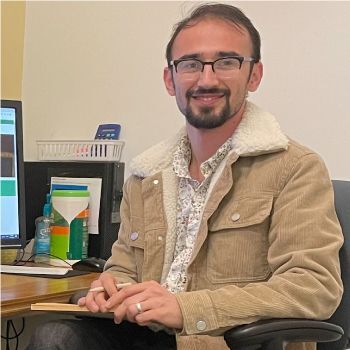 His Life Experiences Benefit Our Community
Mahdi was a university teacher and worked with various domestic and international media when Afghanistan fell to the Taliban in 2021.
"After entering America, my main concern was finding a job," said Mahdi. He had heard that 9 out of 10 American companies needed employees, but despite his significant credentials and experience, it was not easy for him to find suitable work.
Mahdi wanted a position that fit his goals and values in life. "I wanted to focus on being productive, instead of busy." He learned about Daily Work from a friend, and he reached out to learn more. Upon meeting, "I realized Daily Work was taking notes of my interests and needs to find a suitable job," observed Mahdi.
---
Daily Work pays attention to all aspects of the immigrant life, including educational opportunities, language training, computers, internet, health care, and answering email. Anything that would help.
~Mahdi
---
On his third appointment, Mahdi received a long list of job opportunities. One of the positions was as a case manager at Daily Work working with Afghan evacuees. To Mahdi, this was suitable work, and we welcomed him to our staff in October 2022 for a part-time position. Six months later he was able to use his experience at Daily Work to obtain a fulltime position with benefits at Community Action of St. Paul. Congratulations, Mahdi!