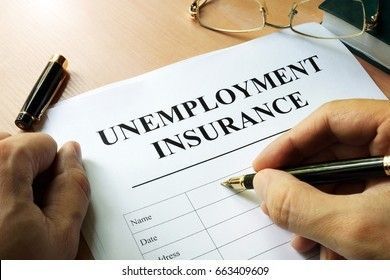 Unemployment. Just the word is enough to leave a sour taste in some people's mouths. Unemployment is a complex concept that has come to affect more people than ever over the course of the COVID-19 Pandemic, and especially the job seekers that we work with at Daily Work. Recently, a job seeker came to me concerned about making rent for the month. They had been let go just a few weeks before their rent check was due and weren't sure how they were going to keep their apartment. As our job seekers deal with furlough, reduced hours, job instability, or job loss, the fear and anxiety that comes with losing your income and career can be destabilizing. One way many people seek to counter that instability is through a program known as Unemployment Insurance, or UI for short.
UI is a federal program administered by individual states to provide relief to job seekers who are currently out of work and in need of income support. The idea is that workers can protect themselves against financial distress by setting aside a portion of their wages every paycheck. That portion is deducted automatically from most paychecks, matched in part by employers, and then held in reserve by the U.S. government in the event that the employee needs it someday. UI is not a free handout, nor is it a disincentive for employees to return to work. In fact, UI is only awarded to people who have already worked hard at their job and need support as they look for new employment. UI is designed to be used by workers and is one of the biggest forms of support for families facing the challenge of unemployment. I helped my job seeker fill out a UI application, and within just a few weeks their checks started depositing and they had enough income to pay rent and catch up on some bills. Their UI will hold them over until they can return to regular work again.
UI is not a new idea. The earliest form of unemployment benefits date back to trade unions in Switzerland in the late eighteenth century. The United States' current UI legislation was signed by President Franklin D. Roosevelt in 1935 as part of the Social Security Act, and has evolved since then. Individual states have a lot of control over how their UI program is enacted and what degree of benefits are paid out, while the federal government mostly controls eligibility and duration of benefits. The COVID-19 pandemic also brought sweeping state and federal changes to UI legislation that included extending the benefit duration and providing supplemental payouts in order to support workers and their families who were unprepared for job loss due to COVID.
UI is one of the primary means by which workers have been able to stay afloat through the pandemic. At its peak in 2020, twenty three million people were unemployed, the highest unemployment rate since the US started keeping track. Landmark legislation like the CARES Act extended and supplemented UI benefit payments (previously limited to 26 weekends and calculated based on your wages) to counteract the financial strain of unemployed workers and to stimulate the economy. Most of the CARES Act changes are set to expire in September of 2021, leaving many workers faced with the prospect of navigating a challenging job market and the loss of vital economic support. 
Regardless of pandemic-related changes, UI continues to be an important income-maintenance tool for workers and families. Daily Work helps many jobseekers navigate the unemployment insurance system each year and find the financial support they need to help them get back on their feet. If you think you or a family member could be eligible for UI and would like help in applying for or receiving UI benefits, call Daily Work to get connected with a case manager who can help, free of charge.