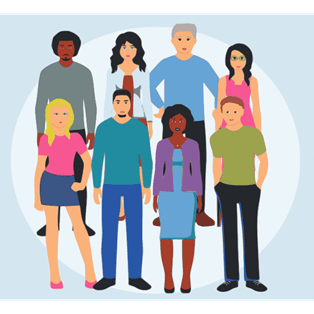 Have you ever filled out an application for a job, but you had no references in this country, the application was time-sensitive, and other obligations got in the way, or you needed a computer to complete it but did not have one in the home; these are just some of the issues that our job seekers face, and the struggle is real.  
What are other struggles when filling out applications? 
As a case manager intern here at Daily-Work, I have witnessed many of these struggles but even more. A job seeker would like to fill out an application, yet the application requires previous employment, and they may only have worked in their native country, or this was their first job as they seek employment now that their kids are in school. 
Another concern when filling out applications is assessments. Assessments are typically long and wordy questions using A Likert scale. A Likert scale generally is when there is a range involved based on choices. The content is usually worded like "I Strongly Agree to Strongly Disagree." This type of assessment, better known as a survey, is created for the person who gathers the information to better understand the individual who took the assessment. However, someone who uses English as their second or third language may have difficulty answering these long-winded questions.
So, what are the struggles of gaining employment with time-sensitive applications and access to a computer?
Many job seekers use public libraries because computers are a luxury that many can't afford and working on applications that involve a timeframe for getting to the library may be out of the question. 
What about the written or typed applications?
Written or typed applications typically also ask questions that can be a struggle to understand. They also usually require a cover letter and a resume, for both of which you would not only need a computer, but also written and verbal skills, as well as access to a printer. 
So how do we help resolve some of these issues at Daily Work? 
Daily Work has a fantastic internship program where they take the time to give quality orientation in resume building, employment searching, and teaching a person-centered approach to helping others. Our team of volunteers and interns work hard to foster self-determination and autonomy by working one-to-one with job seekers to "help take small, solid steps towards larger goals." These steps could include working together on assessments, printing documents, looking into other resources, calling places of employment, building resumes, and creating cover letters. 
But it doesn't stop there...
Daily Work also has created the "Technology Essentials Core Initiative (TECI)", to put computers and internet service inside the homes of our job seekers." This initiative can be an essential tool for the jobseeker who previously did not have a computer or access to the internet. 
Need more information on how Daily Work can help you find your next job? Click Here to find out.