5 Shocking St. Paul Housing Facts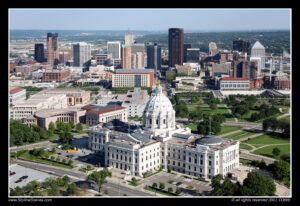 What does your home mean to you? My home makes me feel secure and stable. It provides me with basic needs, comfort and relaxation. My room is one of my happy places. I don't have to question "where will I sleep tonight?" When I wake up in the morning the first activity I do is use the bathroom and brush my teeth. My basic morning routine is done without a thought and I use all the resources I desire. Out of habit, I don't think twice about the necessities I have. 
Opportunity St. Paul's
Learning Community Event made me think and acknowledge the privilege I have even more.
At this community event I learned about housing disparities in St. Paul. Margaret Kaplan of the 
Housing Justice Center
shared five frightening facts.
It will take 240 years to close the wealth gap between black and white households.

There is a $28,763 gap between white households and households of color.

The Median credit score in white areas is 720 compared to 570 in non-white areas.

St. Paul has one of the lowest homeownership rates in the nation among black households.

Black mortgages are denied at a higher rate even with a high income.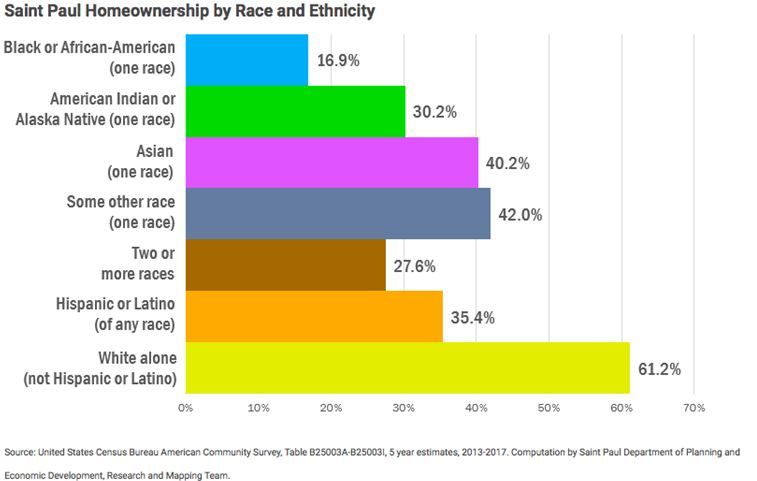 At Daily Work, I see many housing challenges faced by job seekers. Job seekers I work with are often experiencing homelessness, staying at shelters, or are couch hopping. Often, it's hard to know what to prioritize…housing or a job? The answer may seem obvious…you need money to have a home…but holding a job is almost impossible when someone is homeless or dealing with housing insecurity. Once a job seeker has a job, affordable housing is scarce and housing near mass transit is even harder to find. On top of that, legal issues, poor credit, and lack of rental history, among others make housing one of the most common barriers and challenges faced by Daily Work job seekers.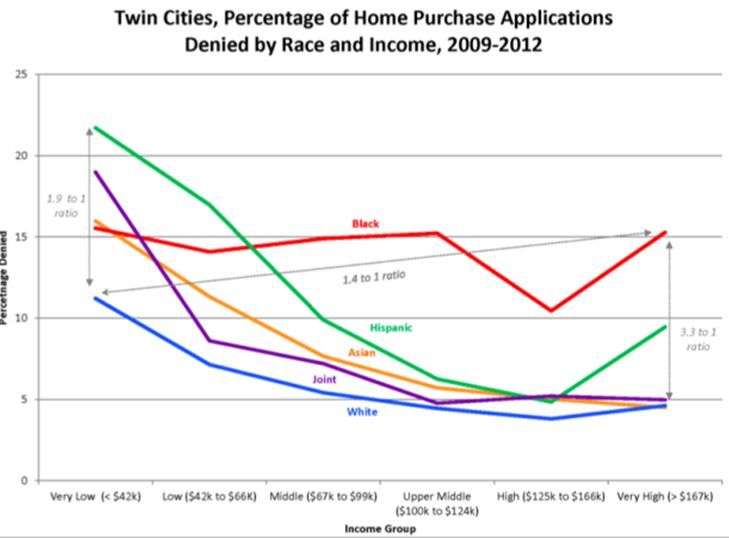 So what can you do to help? Volunteer at Daily Work! Unemployment is one of the major causes to losing housing. If you don't have an income then you can't afford a home. By volunteering or making a donation, you can advocate and help connect job seekers to resources. While it takes time, job seekers become stable and self-sufficient with continued support. Your involvement makes that possible.
Interested in learning more? Check out past and future Learning Community Events or view Margaret Kaplan's presentation on YouTube. Resources (bulleted below) to learn more about affordable housing and redlining can be found at the end of Kaplan's PowerPoint presentation:
Mapping Inequality: Redlining in New Deal America

Mapping Prejudice Project

The Color of Law: A Forgotten History of How the Government Segregated America

Racial Disparities, Home ownership, and Mortgage Lending
By Laurel McKeag, Case Management Intern