Everyone Deserves the Chance to Thrive Through Work
---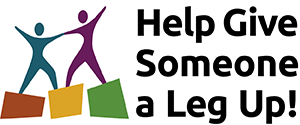 Employment Provides More Than Just an Income
Jobs are not only a means for people to support themselves and their families – they are deep connection points to our sense of self worth, accomplishment, purpose, and fulfillment. Work is a shared bond in our culture where the answer to the question "What do you do?" is "This is who I am." 
Help give someone a leg up – join Daily Work in realizing a healthier, more equitable community by nurturing the strengths of job seekers and removing the barriers limiting their access and opportunity in the workforce.
Hitting the button below will take you to our secure online donation page where you can easily make a contribution. We appreciate gifts of any size!

---
[At Daily Work] it's more like sitting down as a family at the table to look for jobs... and then discussing it with somebody that cares about you.
~Larry, Daily Work Job Seeker
---
Daily Work is registered in the state of Minnesota as a a tax-exempt, nonprofit organization, EIN 13-4336713, under section 501(c)(3) of the Internal Revenue Code. Your contribution is tax-deductible as allowed by law. We are proud to be a Charities Review Council Meets Standards® organization and have earned the Guidestar Gold Seal of Transparency.