Gain Practical Work Experience as an Intern at Daily Work
---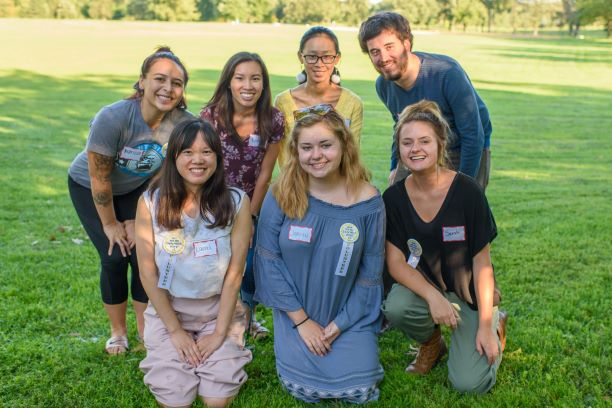 Case Management Interns
Case management internships provide a high quality, hands-on experience for students preparing for careers in social work or other direct service professions such as counseling and psychology. Case management interns carry their own caseload of 6-10 clients (referred to as "job seekers" at Daily Work), often meeting with more than 50 unique job seekers over the course of their internship. To learn more about specific learning opportunities and the activities of case managers, read the Case Management Internship Description 2021. 
Student interns are essential to daily operations and contribute as full team members; participating in group work and taking leadership roles to improve organizational processes for job seekers, interns, and staff. Since 2012, Daily Work has hosted more than 75 student interns from more than 10 local colleges and universities. 
Curriculum for case managers, who are all interns or volunteers, is aimed at building engagement, assessment, intervention, and motivational interviewing skills and cultural humility. It includes training about implicit bias, the bias of professionalism standards, and participating in the Overcoming Racism Conference. Beyond Daily Work, this training supports interns and volunteers in creating more inclusive communities for all.
Daily Work is committed to providing an exceptional learning experience for students that truly integrates classroom theory and field practice. The foundation of this experience is weekly group "supervision" meetings where, with a licensed social worker, students consult about cases and work together to identify community resources and effective practice approaches. Social Work students also participate in bi-weekly individual supervision.
Specific to social work student internships, we have a licensed clinical social worker (LICSW) on staff who provides weekly group supervision and individual supervision as required by the Council on Social Work Education (CSWE).  Daily Work provides the opportunity for mezzo and macro learning through partners and group field events.  
---
Hear What Interns Have to Say about Case Management Internships at Daily Work
---
Other Internship Opportunities
There are no additional internship opportunities currently available.
---
Apply for an Internship
To be considered for an internship position, please submit a statement of interest and a resume to Judy Sharken Simon, Volunteer & Operations Manager, by emailing judy@daily-work.org.