Volunteering... Good For Everyone
---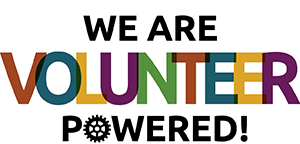 Share Your Skills and Talents by Volunteering at Daily Work
Daily Work stretches every dollar by capitalizing on the strengths and assets of volunteers in our community. Volunteers report that their experiences are "meaningful," "perspective-altering," and "appreciated." In fact, 100 percent of them would recommend volunteering with Daily Work to others.
---
It's so fulfilling to be able to share skills that I've gained throughout my life in order to make a difference in some else's life.
~ Daily Work Volunteer
---
We Welcome Volunteers in the Following Areas:
Board and/or Committee Members
Put your passion for social justice into action as a board member at DW. Board members provide mission-based leadership, strategic governance, and financial oversight to the DW organization. Also seeking members for our Diversity, Equity & Inclusion Committee and our Development Committee. Time commitment 6-8 hours/month. Board meetings are every 4th Monday, 5:30 – 7:30 p.m. Committee schedules vary. Skills Sought: Accounting, fundraising, legal, nonprofits, public relations, social media, and strategic planning. 
Case Management Volunteer
Case managers at Daily Work meet 1:1 with job seekers to set and meet employment-related goals. In this capacity you will provide coaching, emotional support, fill out online job applications, write resumes, conduct mock interviews and offer advocacy and referrals to address barriers to work and life success. Time commitment: 4-8 hours/week, possibly more during training. Ability to attend staff meetings every other Wednesday at 8:30 a.m. Skills: Advanced computer skills. Ability to help people discover their own path to success. Curiosity, problem-solving, patience, and formal work experience.
Communications Social-Lite Volunteer
Are you our missing link? We're seeking someone who can capture our spirit and spin it into excitement, donations, and volunteerism. The volunteer will interface with and write content for Daily Work's web page and social media pages. Time commitment is flexible: 2-6 hours/week. Skills: excellent writing skills and some communications/public relations knowledge.
Office Support Volunteer
Enjoy doing a variety of tasks, no two days the same? An extra set of hands for the myriad of small jobs that come up would be the role of this volunteer. Time commitment is flexible: 2-6 hours/week. Skills: Can-do attitude. For remote work, computer skills are needed. Once we return to the office, a wider variety of tasks will be available for different skill sets.
Have a special skill set or unique idea?
Contact us to discuss the volunteer opportunity that's right for you.