Something I wish Everyone Knew
Daily Work's mission is to provide mentoring and employment services so job seekers can thrive. Through our mission, we are doing our part to create a community where everyone can work, grow, and contribute.
But that's not the whole story.
Something else I wish everyone knew is that Daily Work doesn't find dead-end, minimum wage jobs for our job seekers. We sit down with each job seeker individually and learn what they need in a job in order to thrive. We don't just group everyone together and get them whatever job we feel would be best for them. Caseworkers take time to learn about the individual humans in front of us. We do our best to make sure the jobs we apply for together are a good fit, personally and financially. I wish everyone could see how dedicated we are to guiding people in the job seeking process.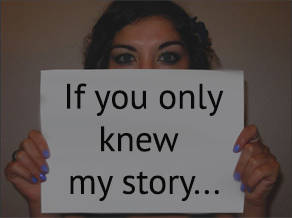 Another thing I wish everyone knew is that each person is completely unique…with their own strengths, experiences, perceptions, and challenges. Daily Work case managers recognize this and honor each job seeker's story and perseverance. We work collaboratively with each job seeker and strive to meet their individual needs. From applying for work support benefits and finding affordable housing to helping to get rid of bed bugs, we help job seekers eliminate the obstacles and distractions in their lives so they can focus on gaining work skills and experience. I wish everyone knew that Daily Work will help try to solve any problem…and if we can't, we will find someone else who can help. If help is hard to find, we will do our best to provide emotional support.
Something I wish everyone knew is that Daily Work recognizes and celebrates each unique individual and their story. We always put job seekers first and have the best intentions for every person who comes through our door.
To learn more about the individualized approach offered at Daily Work, join us at our annual luncheon on May 10 at the Town & Country Club. The event feature personal testimonies from job seekers at Daily Work and a great lunch! The event is free to attend. Details and a link to RSVP are below.

Schedule of Events
Daily Works' 7th Annual Steps to Success Luncheon
Town & Country Club  300 N Mississippi River Blvd, St Paul, MN 55104
11:15 a.m. – Gather & Register

12:00–1:00 p.m. – Lunch & Program
For questions or sponsorship opportunities, contact Julie Hoff at 651.204.3043 or julie@daily-work.org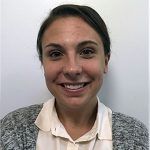 By Jensen Bloedorn, Case Management Intern