You Are Your Resume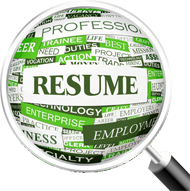 As both a volunteer and job seeker at Daily Work I have been on both sides of the coin; seeing others who need work and dealing with my own struggles to return to work myself. When I am ready to return to work, the first major step in my process will be to update my resume. I have been out of work for quite some time dealing with significant health issues. When I return to work, I will have to explain the gap in my work history carefully…being sure to be both honest and still not casting doubt on my ability to perform the job. This can be a delicate balance.
Some people may want to lie or stretch the truth about their skills and qualifications, especially when they have been through a difficult circumstance and are not sure how to talk about it, but this is both unethical and risky! The last question on almost every job application today asks you to attest that the information on your application is true and accurate to the best of your knowledge. If an employer learns that you misrepresented your skills and experience, it is grounds for immediate termination.
Jobs play a really important roles in our lives… so much so that we might be willing to cut corners or compromise our values to get a job. But here are three important reasons to keep your resume honest and accurate, even when it feels really hard to do so.

Employers regularly perform background checks.
Most employers complete a thorough background check and look at your references, whether it's a gap in your work history or the circumstances around a sensitive topic, such as time spent incarcerated. These facts are easy to uncover and any discrepancy can ruin your credibility and cost you the job. It's better to be truthful from the start.
When you start work, any gaps in skills may be obvious.
If you can't perform the job competently, it will likely be apparent and can result in job loss. Short term work experiences and being terminated just makes getting the next job even more difficult.
You're only cheating yourself and creating stress in your life.
There's enough stress around starting a new job…Will I get along with everyone? Will my supervisor like me? Can I do the job? If you have to worry about concealing the truth or covering for your gap in skills, it can be exhausting. Make the transition to your new job easier by starting out with a clean and honest representation of yourself.
Daily Work helps job seekers create good and accurate resumes that can highlight the strengths you bring to the workforce. They also help job seekers learn how to interview effectively and overcome any discomfort they have about showcasing their strengths or talking about difficult topics. Writing good resumes and interviewing effectively can be obstacles for anyone, even people with many credentials and education. Daily Work ensures that all job seekers have the tools and skills they need to land a new job, without the need for embellishment.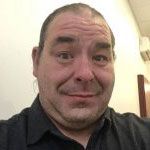 By Lee Olafson, Volunteer Web Services Mananger