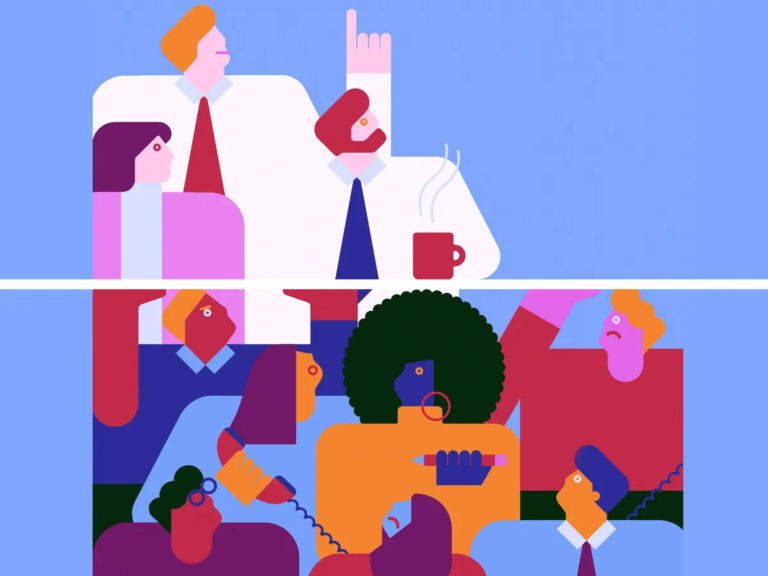 People of Color Face Additional Challenges in the Workplace
If you are a human in the rigorous American workforce, I am sure the feeling of fatigue is not distant to you. The challenges of going to work, attending to your mental and emotional health, and providing care for your family can all be very heavy obstacles to juggle. And oh, wait! Please do not get me started on maintaining a certain level of physical health - staying alive. Remembering to feed yourself and even drink water can be a daily challenge for some of us. Battling this fatigue is strenuous, especially when merging it with social identities and life experiences.
People of color in the U.S workforce know this challenge all too well. On top of the demands of meeting work deadlines and having perfect attendance, the atrocities of racism, oppression and so many other forms of injustice create complex barriers. When considering the intersectionality and layering of identities of those who are oppressed, this fatigue, combined with stressors from work, will increase and can even become deadly. Some of these intersecting identities within the work environment can be people of color with disabilities, people of color who are trans, people of color who are without homes, People of color with chronic pain, People of color who are college students, caregivers and human service workers...the list goes on. Each of these populations face significant barriers to maintaining adequate physical and mental health.  
Theorist Dr. William Smith discovered and coined the term Race Battle Fatigue to describe these overlapping challenges. Explaining Race Battle Fatigue, Adams 2016 states, "Smith came up with racial battle fatigue to describe the psychophysiological symptoms—from high blood pressure to anxiety, frustration, shock, anger and depression—people of color may experience living in and navigating historically white spaces." (Adams, 2016, p.5) The effects of internalizing microaggressions, educating peers and co-workers about people of color, existing in toxic anti-people of color companies and agencies, giving heart, mind and body to work - and all with a smile, elevates this fatigue.
So, what can we do to help prevent Race Battle Fatigue?
Here are 5 practical ways that your workplace can support employees of color and begin the process of fostering an empathetic and welcoming environment, that lessen the experiences that may lead to Race Battle Fatigue.
Encourage employees to utilize empathy and compassion in their interactions with co-workers and supervisors. Offer resources to educate on what empathy can look like in the workplace. This can even look like respectfully checking in on individuals who you have built rapport with and offering support.
Make room for people to process their "stuff" whether it be grieving the loss of a life in the community or processing family issues. This can help alleviate tension during meetings and allow employees to feel considered and cared for as a whole person, not only as an employee.
Address racism and injustice directly, calling the issue by its name and verbalize a clear stance on what values your company believes in. Do not use "colorblind" language urging for general togetherness. When you call out injustice, it must be authentic and explicitly name what is wrong and what is right in the company's eyes. This can allow employees of color to observe a clear stance and hopefully begin to build trust as they see these words being played out in actions.
Analyze the leadership within your company or agency. Who is represented? What active steps can you take to begin to create a more objective and inclusive process for hiring people of color? Hiring more individuals of color can give agencies better insights into how to manage racism tensions (avoiding tokenism) and provide representation and a sense of trust for employees of color.
Do your own hard work. Individual actions ultimately create workplace cultures and contribute to how the community operates. Here are some questions to consider as an employee or leader within your work environment: Ask yourself, am I showing up toxic to those around me? What insensitive comments have I made and could I potentially circle back and take accountability for them? How can I support my peers and co-workers in a time of crisis?
In conclusion, when employers develop goals, actionable steps, education, and accountability, the workplace can begin to transform into a rich and welcoming environment for people of color to work and contribute valuable perspectives.
Daily Work's mission is "to provide employment services and mentoring so job seekers can thrive, resulting in a community where everyone can work, grow, and contribute." When each and every agency contributes to the goal of equity within the workplace, Daily Work's job seekers have the opportunity to reach their full potential. Daily Work strives to see this future happen for all of our job seekers and neighbors and we are committed to advocating for a safe and supportive workplace for everyone. 
Have you acted on any of the suggestions above or seen an opportunity to do so? We'd love to hear your unique experiences or observations.
For further reading, here are the resources used to develop this blog.
Intersectionality
https://www.law.columbia.edu/news/archive/kimberle-crenshaw-intersectionality-more-two-decades-later#:~:text=Crenshaw%3A%20Intersectionality%20is%20a%20lens,class%20or%20LBGTQ%20problem%20there.
Race Battle Fatigue
https://attheu.utah.edu/facultystaff/microaggression-and-racial-battle-fatigue/
Workplace Environment Resources
https://hbr.org/2020/05/how-u-s-companies-can-support-employees-of-color-through-the-pandemic
https://www.cnbc.com/2020/06/03/how-to-be-a-better-ally-for-your-black-coworkers.html
https://www.forbes.com/sites/danabrownlee/2020/06/01/dear-white-people-here-are-10-actions-you-can-take-to-promote-racial-justice-in-the-workplace/#6843a42a4a92
https://www.racialequitytools.org/resourcefiles/kivel3.pdf
Images featured in Blog:
https://www.theguardian.com/inequality/2017/sep/26/employees-on-workplace-racism-under-representation-bame