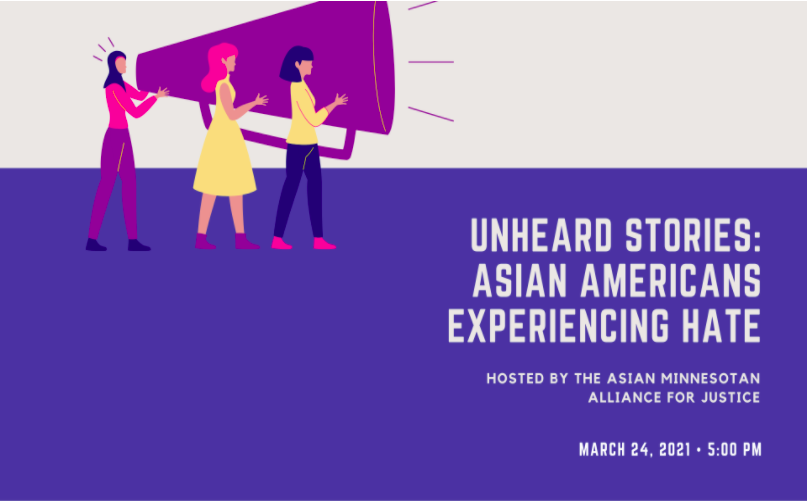 In an effort to keep us talking about and keeping visible the injustices in our communities, Daily Work would like to take a minute to acknowledge the tragic shooting deaths of eight people in Atlanta and the associated racism and hate acts geared towards Asians, Asian Americans, and Pacific Islanders. 
Here are a couple of resources for your consideration as well as information about an upcoming event:
Victims of anti-Asian attacks reflect a year into pandemic
STOP AAPI HATE NATIONAL REPORT
Unheard Stories: Asian Americans Experiencing Hate
Wednesday, March 24, 2021 5:00 PM -  6:30 PM CT
Join in a public community event to hear from leaders and community members about what has been occurring in Minnesota and nationwide, hear from victims of hate, and work together with us to take action against violence and hate. Speakers include: U.S. Rep. Ilhan Omar, MDHR Commissioner Rebecca Lucero, CAAL Network & Executive Director Bo Thao-Urabe, and others. For more information click here. Sponsored by the Asian Minnesotan Alliance for Justice.